Jane will cycle from Cairns to Karumba for a great cause
Jane Slater has been with Anglicare for almost four years, working as an Admin Team Leader in the Mental Health and Wellbeing team for Brisbane North. Jane will be participating in the Coast-to-Coast Bike Ride from Cairns to Karumba, which is a 780km ride spanning seven days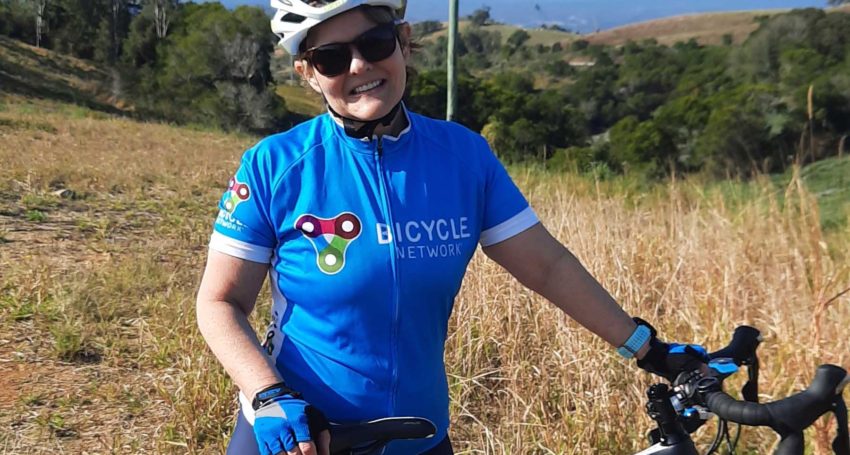 Jane Slater has been with Anglicare for almost four years, working as an Admin Team Leader in the Mental Health and Wellbeing team for Brisbane North.
In a couple of weeks' time, Jane will be participating in the Coast-to-Coast Bike Ride from Cairns to Karumba, which is a 780km ride spanning seven days.
Money raised will go towards helping kids in the bush who are living in disadvantaged communities in Far North Queensland.
Jane will commence her ride in Cairns visiting numerous places such as Tolga, Mount Garnet, Mount Surprise, Georgetown, Croydon, Normanton and then Karumba.
"I'm looking forward to meeting all the riders, hearing their stories and what inspires them to ride. It's the camaraderie you have with that sort of the ride. It will be the most challenging I've done, both mentally and physically. The highlight will be meeting the communities you are actually raising the money for which will be quite an unforgettable experience," Jane said.
The Coast-to-Coast Bike Ride began through the Cairns School of Distance Education P&C Association in 1996-1997 to initially address the need to build a multi-purpose activity centre for the school site in Cairns.
The goal of the ride is to connect students in Far North Queensland with educational opportunities. Early in the life of the event the decision was made to spread the benefits of funds raised to include many communities and organisations across the northern Queensland region.
Jane is no stranger to cycling having cycled to Landsborough and Wamuran, near Caboolture, from Brisbane in a day, which was 175km.
"Landsborough is not too hilly, but it can be undulating, and it poured with rain which was another factor," she said.
In preparation for the big ride at the end of June, Jane has been cycling around 150-200km a week.
"I ride very early mornings and do a couple of night rides. I ride around Aspley, Sandgate, Redcliffe and out to the airport, to Wynnum, Mount Mee, Mount Nebo and have done Mount Coot-tha once," she said.
Jane has always enjoyed cycling, but it was only four years ago when she took up the sport.
"As a kid I loved cycling, so it was something I thought I'd like to take up again. I have met so many wonderful people and groups so it's not just about riding, it's about community and to me that's what it is, plus the added health benefits," she said.
Jane was born in Zambia in Africa and lived there until she was 11. She moved to Botswana for a couple of years and then moved to South Africa until she was 21. She lived in the United Kingdom for nine years before emigrating to Australia 26 years ago.
"I've seen poverty at all levels. Zambia is probably one of the poorest countries in the world. We're very lucky and very blessed here in Australia, but there is still a need for charities and to improve education in remote areas."
The Coast-to-Coast ride will take place on Saturday 26 June and will finish on Friday 2 July.
First published on the Anglicare SQ website on 14 June 2021.
Jump to next article