Hundreds of people attend NAIDOC Week celebrations
Hundreds of people attended the NAIDOC Week celebrations at the Briggs Road Sporting Complex recently in Ipswich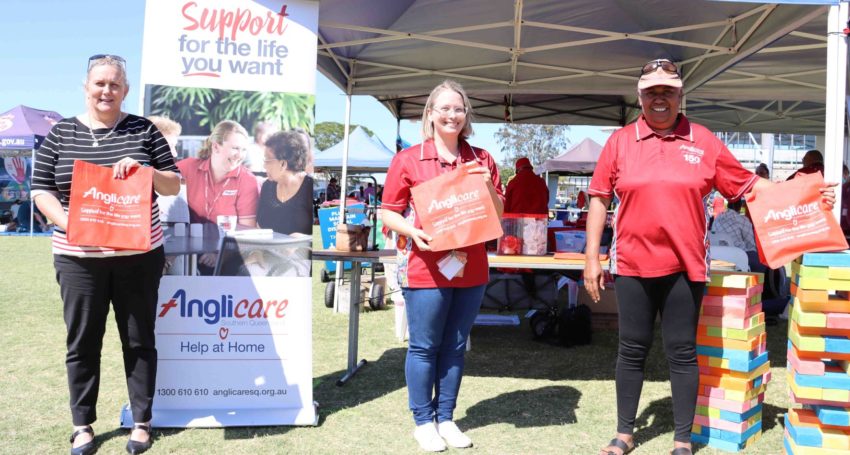 Hundreds of people attended the NAIDOC Week celebrations at the Briggs Road Sporting complex last Thursday in Ipswich.
With more than 75 stalls, including our Thread Together van and staff from Anglicare's Mental Health and Family Wellbeing team, the community enjoyed a free family and cultural celebration with artists, crafts people, and essential community service providers to Flinders View.
Live music, entertainment, dancing, activities for the whole family, as well as activities provided by stallholders, children's rides, refreshments, food, and an Elders' area were all available on the day.
Anglicare Southern Queensland's Cultural Capability Facilitator Olivene (Olly) Yasso said the event was a huge success.
"The day was really good. The day was beautiful and there was lots of fun for the kids and just catching up with everyone from different stalls and families," Olly said.
"I was very impressed with the turnout. NAIDOC Week is about being with my mob and celebrating who we are. It has been our day to just be us and to be around our mob and to share it with other people.
"I was brought up here and lived at the house, near the Sporting Complex, and I even brought my grandson down and it's keeping connected to community and catching up with family."
Olly recommends everyone to join in on the NAIDOC Week celebrations as "you get to experience Aboriginal and Torres Strait Islander cultures, lots of goodies, artwork and to immerse yourself in our day."
The event was originally scheduled to coincide with national NAIDOC Week in July, but was postponed due to COVID-19 restrictions.
You can have a look at some of the photos taken on the day here.
First published on the Anglicare Southern Queensland website on 28 September 2021.
Jump to next article