People of faith to explore bringing heaven on earth in Brisbane's heart while raising money for Melanesian literacy and sustainability projects
"October's On Earth Festival will be an enriching opportunity for community members to explore their faith, spirituality and connection to our Earth alongside the talented line-up of performers," says St John's College within the University of Queensland journalism student, Fenlan Miller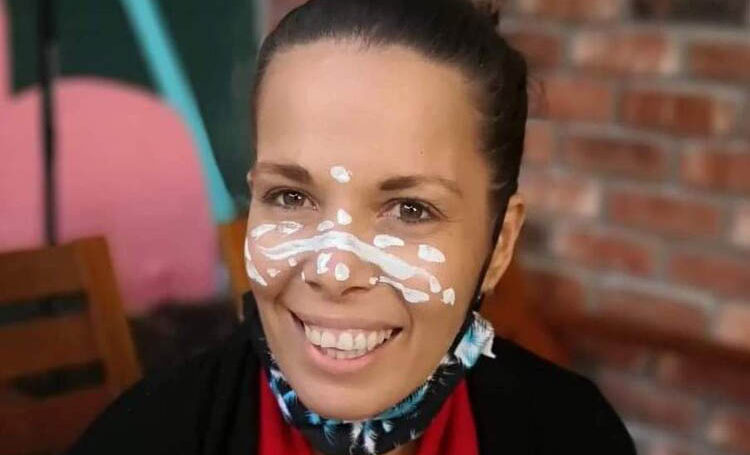 The Brisbane "On Earth" festival will be a unique opportunity for community members to connect and learn about how we can bring about heaven on Earth, while raising funds for critical Anglican Board of Mission programs in Melanesia.
The festival will be hosted on the serene grounds of St Francis Theological College, an oasis in the centre of Milton, on Saturday 16 October between 12 noon and 9pm.
Throughout this unique festival, Southern Queenslanders will take the opportunity to deepen their faith and strengthen their connection to our shared Earth by engaging with a variety of activities.
Workshops will be held throughout the day, with a diverse range of local singer-songwriters and artists also performing.
The festival's key themes of spirituality, sustainability, justice and reflection will be explored by the performers through their art.
Kuku Yalanji Traditional Owner and artist Lalania Tusa, who will be hosting a First Nations art workshop and speaking at the Spirituality and Sustainability Forum, said she hopes festival participants will gain greater respect for First Nations cultures.
"The 'On Earth' festival will engage people…through the arts, spirituality, justice and First Nations culture to showcase the diversity of our community," Ms Tusa said.
"We can inspire one another to walk hand in hand to create a deeper level of change, respect and justice for the world.
"People who attend the workshops will leave with a better understanding of the traditions, stories, art and cultural practices that are being passed down from generation to generation."
Ticket proceeds will go to the Anglican Board of Mission, whose current programs include initiatives with a Melanesian focus, such as a PNG Adult Literacy Program; a Solomon Islands Climate Change and Disaster Management Project; a Solomon Islands Positive Parenting Program; and, a Vanuatu Integrated Water, Sanitation and Hygiene (WASH) Project.
October's On Earth festival will be an enriching opportunity for community members to explore their faith, spirituality and connection to our Earth alongside the talented line-up of performers.
Famed performance poet Boy Renaissance will also feature at the On Earth festival.
Having been dubbed "the most exciting performance poet in Australia", Boy Renaissance has received international recognition for their work, winning the Bellingen Reader Writer's Festival Slam, among other achievements.
Boy Renaissance is looking forward to reflecting on connection to Earth and different approaches to faith with festival participants.
"I am interested in deepening my relationship with the environment and want to expand my understanding of what faith and spirituality can mean," Boy Renaissance said.
"I want people to join me in reflection, as we all, without judgement, come together to deepen our relationship with the Earth and our own definition of faith."
The festival program has been intentionally crafted to allow all members of the community to enjoy the beautiful St Francis Theological College campus and engage with the diverse and exciting range of activities on offer, including performances; workshops on First Nations art, composting and self-watering wicking bed gardening, and vision boarding; a Spirituality and Sustainability Forum; a Franciscan Talk 'n' Walk; a refugee art exhibition; a labyrinth walk; Tesla test-riding; and, a kids' corner.
Editor's note: check out the On Earth Festival website and follow On Earth on Facebook. Book online via eventbrite: general admission tickets are $20; concession and under 18 tickets are $10; and, children 12 and under are free. The festival will be held at St Francis Theological College at 233 Milton Rd in Milton on Saturday 16 October between 12 noon and 9pm.
Jump to next article