St Margaret's STEM students give the gift of light
Through the Australian charity SolarBuddy, St Margaret's primary STEM students have given the gift of solar-powered lights that will help improve the lives of over 2000 children living in energy poverty in majority world (developing) countries so that they can read and study after dusk and brighten their future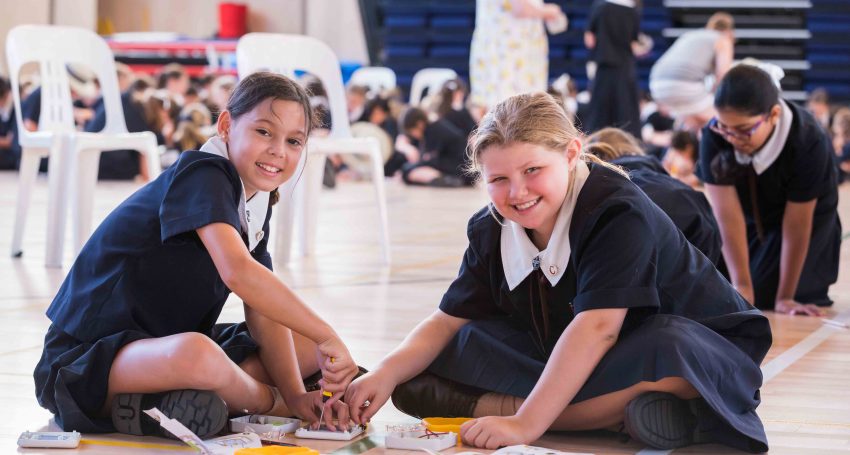 On International Day of the Girl Child recently, St Margaret's Anglican Girls School STEM students were encouraged to consider the challenges girls face around the globe and be inspired to make a difference by assembling solar-powered lights.
789 million around the world live in extreme energy poverty. Without access to clean energy they depend on primitive forms such as charcoal and firewood to ignite their way through the night. These alternatives have devastating impacts in communities, affecting health, the environment, economic stability and educational outcomes.
Through the Australian charity SolarBuddy, St Margaret's primary STEM students have given the gift of solar-powered lights that will help improve the lives of over 2000 children living in energy poverty in majority world (developing) countries so that they can read and study after dusk and brighten their future.
Head of Primary Angela Drysdale said the program combined STEM learning with global citizenship and philanthropy.
"The SolarBuddy activity was the ideal opportunity for students to make a tangible difference in the lives of others while also learning about renewable energy and innovative design solutions," Angela said.
"The process highlighted to students how others around the world live while also giving them the opportunity to make a global contribution. Providing the gift of light will positively impact lives by increasing study hours after dark, offsetting carbon emissions and reducing kerosene expenditure.
"The activity also gave students the chance to learn about solar technology and to consider how innovative design solutions can solve some of the world's most complex problems and transform lives."
AWS, Trend Micro, and Mantel Group donated the solar powered lights and representatives from each organisation spoke to the students, encouraging the girls to consider a career in technology.
Year 4 student Araminta Rombola said the highlight of the activity for her was creating something to help someone in need.
"My highlight was having fun making the solar light and knowing that it was going to help someone who doesn't have electricity," Araminta said.
"Celebrating the International Day of the Girl is important because it reminds everybody that girls all over the world deserve to go to school and have better lives"
Penny Copping, also in Year 4, appreciated the fact that her solar light donation would help someone to do their homework at night.
After assembling the solar powered lights, each of the students wrote a message to the recipient of their gift, both of which will be distributed by SolarBuddy to children living in energy poverty.
Jump to next article