October is National Safe Work Month
"October is National Safe Work Month – a time to remind all workers to continue their commitment towards building safe and healthy workplaces," says Work Health and Safety Advisor, Michael Kucera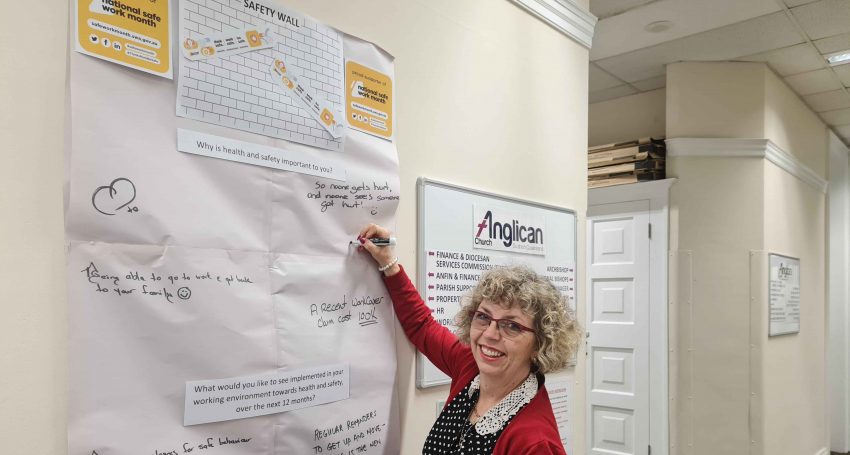 October is National Safe Work Month – a time to remind all workers to continue their commitment towards building safe and healthy workplaces.
The Anglican Church Southern Queensland is asking all workers (clergy, volunteers, employees and contractors) along with parishioners and others, to share in this commitment of safe and healthy parishes and workplaces across our Diocesan community.
Being safe and healthy means being free from physical and psychological harm. Every activity should be safe and no death or injury is acceptable. A safe and healthy parish or other workplace benefits everyone.
The theme for National Safe Work Month this year is "think safe. work safe. be safe."
This October "think safe. work safe. be safe." at your parish or other workplace by participating in a range of Diocesan activities.
Last week, ACSQ community members attended the National Mental Health Week Service at St John's Cathedral. National Mental Health Week is an annual national event that aims to improve community awareness and interest in mental health and wellbeing.
Diocesan community members also attended online Annual Safety Management Training.
Individual parishes can get involved by:
Holding health and safety focus group sessions during the month of October.*
Using the month to catch up on annual health and safety inductions for new workers or an annual refresher for existing workers.*
Completing fire drills and other annual health and safety compliance requirements.*
Coming along to Annual Safety Management Training (face to face) (register online).
Cathedral Precinct and St Francis College clergy and staff can get involved by:
Individual work areas setting up a health and safety wall using butcher's paper (or equivalent) and then encouraging clergy and staff to contribute to it during the month. The health and safety wall allows staff to record their thoughts to specific health and safety questions:
Why is health and safety important to you?
What would you like to see implemented in your working environment towards health and safety over the next 12 months?
Completing their annual health and safety inductions.
Participating in fire drills.
*For more information, please email Work Health and Safety Advisor, Michael Kucera on mkucera@anglicanchurchsq.org.au
Jump to next article