Fair Trade: realising the message of The Magnificat
"Finding the right gift for special people at Christmas is a challenge. Buying from The Fair Trade Christmas Shopping Guide helps with choosing beautiful quality gifts, while giving us the peace of mind knowing that our purchases are helping people in distant places," says The Rev'd John Martin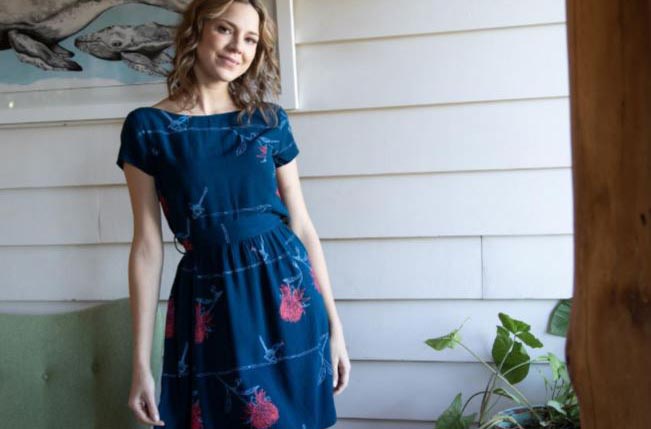 Finding the right gift for special people at Christmas is a challenge. Buying from The Fair Trade Christmas Shopping Guide helps with choosing beautiful quality gifts, while giving us the peace of mind knowing that our purchases are helping people in distant places.
Kashae Wings of Hope and Sinerji are two Queensland-based Fair Traders committed to bringing Majority (developing) World crafts, clothing and homewares to us.
The Fair Trade Association's Christmas Shopping Guide will take you to the products of Kashae Wings of Hope, Sinerji and 31 other Fair Trade businesses, all committed to Fair Trade principles.
Christmas is traditionally a time of gift giving, reminding us of the greatest gift of all – the king of kings, Jesus Christ.
Purchasing a Fair Trade gift makes a statement that we want the workers of the world to be treated fairly and to have a share of the good things that most of us enjoy here in Australia.
During Advent we will hear the words of Mary in 'The Magnificat' (Luke 1.46-55):
And Mary said,
"My soul magnifies the Lord,
and my spirit rejoices in God my Savior,
48 for he has looked with favor on the lowliness of his servant.
Surely, from now on all generations will call me blessed;
49 for the Mighty One has done great things for me,
and holy is his name.
50 His mercy is for those who fear him
from generation to generation.
51 He has shown strength with his arm;
he has scattered the proud in the thoughts of their hearts.
52 He has brought down the powerful from their thrones,
and lifted up the lowly;
53 he has filled the hungry with good things,
and sent the rich away empty.
54 He has helped his servant Israel,
in remembrance of his mercy,
55 according to the promise he made to our ancestors,
to Abraham and to his descendants forever."
Of 'The Magnificat' as a speech, Greg Sheridan wrote: " 'The Magnificat', is one of the most memorable and powerful made by any disciple anywhere in the New Testament. It is indeed one of the great speeches in human history" (Greg Sheridan, 2021, Christians: The urgent case for Jesus in our world, p.113.).
The temptation with 'The Magnificat' is to stop halfway through, after the blessing Mary experiences, and gloss over the bit about the proud and the powerful, the lowly and the hungry.
The Magnificat encapsulates a great sense of God's kingdom. There is the scattering of the proud, the bringing down of the powerful from their thrones, the lifting of the lowly, the filling of the hungry with good things, and the sending the rich away empty.
This is nothing less than social and economic revolution. By paying fair prices and treating people and the environment well, Fair Trade is one way of working towards the reality of The Magnificat message in the world.
Here are stories from Kashae and Sinerji to inspire you.
Jump to next article