Lenten devotional guide for families
"Luke is saturated with eyewitness accounts of life-changing encounters with Jesus. This Lent help your family journey through Luke, learning more about some of these characters and their responses to Jesus, while reflecting on your own encounter with Jesus," says Bettrys Lowe from St Bart's, Toowoomba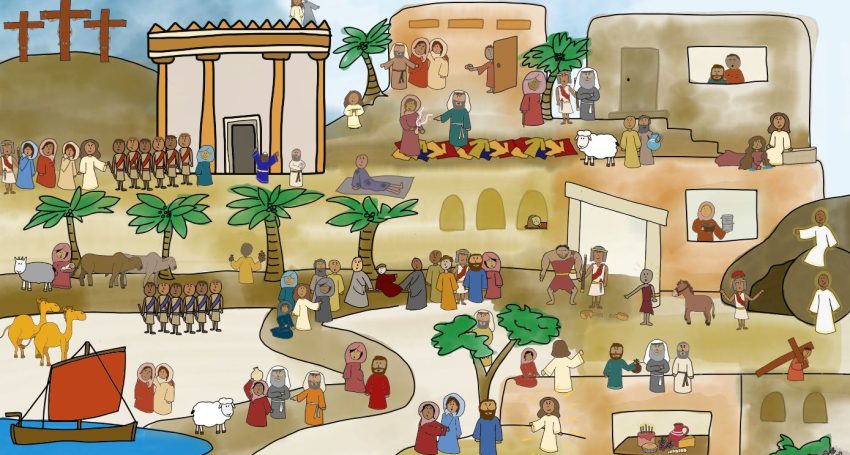 Luke is saturated with eyewitness accounts of life-changing encounters with Jesus.
This Lent help your family journey through Luke, learning more about some of these characters and their responses to Jesus, while reflecting on your own encounter with Jesus, too.
The Lenten devotional pack has two parts: a family devotional guide and a placemat.
The devotional provides a guide for what Scripture to read, suggested questions to ask each other, and a short prayer. Download the 'St Bart's Kids Family Lenten Devotional Pack'.
The placemat has been designed as a 'find-it' activity, depicting illustrated scenes from some of the stories in Luke and other books of the Bible. Households are encouraged to prepare their table for a meal, using a placemat for each person, including both children and adults. Download the colourful 'Encountering Jesus placemat'.
If you would prefer a free kit is sent to you, you can alternatively complete the order form.
An original version of this post was first published on the St Bart's, Toowoomba website on 7 March 2022.
Jump to next article