30-year legacy of extraordinary Bundy woman honoured
The 30-year legacy of an extraordinary woman was honoured at Christ Church, Bundaberg recently, as GFS – An Anglican Ministry celebrated a landmark reunion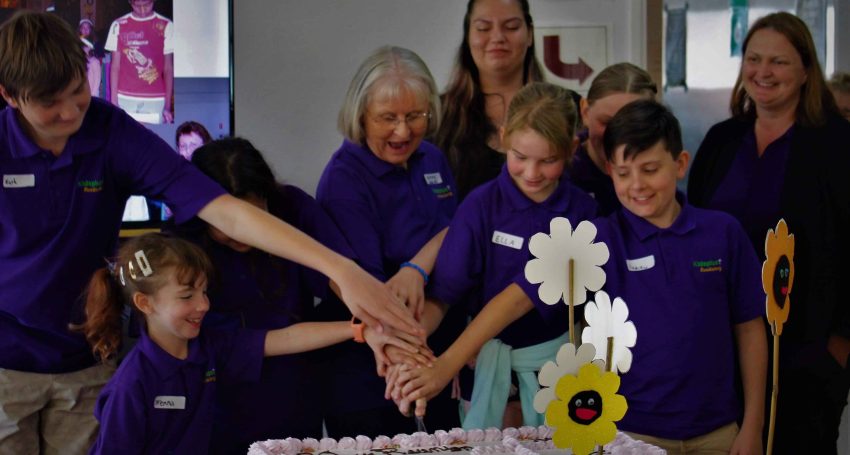 The 30-year legacy of an extraordinary woman was honoured at Christ Church, Bundaberg recently, as GFS – An Anglican Ministry celebrated a landmark reunion.
Parishioner Kathy Brecknell, known affectionately as "Mrs B", has transformed countless lives while serving as the GFS – An Anglican Ministry Bundaberg branch leader for three decades.
In her Saturday 16 July reunion event speech, Mrs B thanked all past and present leaders, parents, prayer partners and people who have given donations or assisted in any way since the outreach started in 1992.
Mrs B said that her fondest memories are when former Kidsplus+ children participants start bringing their own children to Kidsplus+ events.
"When past children who are now parents bring their children along, this is very special," Mrs B said.
Melissa Hodgetts (née Berthelsen) joined Kidsplus+ Bundaberg at the age of 13, leaving for a few years to have children, and then returning with her own youngsters.
Kidsplus+ Bundaberg is a parish group for boys and girls aged from four years.
As the children grow into teenagers they take on leadership roles, assisting the group and developing their facilitation and organisational skills.
Peta Ward, who joined Kidsplus+ Bundaberg at the age of seven, is now a leader 17 years after her first gathering.
Another former member, Tiahna Rehbein, who owns a photography business, brought her camera along to document the event.
Kidsplus+ programs are filled with fun, fellowship, arts and crafts, games, singing, drama, cooking, sleepovers, spiritual development, church parades, outings, camps and parent involvement activities.
Mrs B said that key annual events and seeing children grow in their faith remain highlights for her.
"Other memorable moments are the camps, Christmas Eve musical church services, and nurturing children in the faith of Jesus Christ, our Lord and Saviour," she said.
Parish of Bundaberg Rector The Ven. Keith Dean-Jones OGS, congratulated Mrs B on her outstanding commitment and dedication to youth ministry over the last 30 years.
The day was celebrated by past and present leaders, prayer partners, and included representatives from GFS – An Anglican Ministry Brisbane and Australia, Jenny Tutin and Di and Kevin Bell.
Kidsplus+ is an initiative of GFS – An Anglican Ministry, Australia.
Kidsplus+ Bundaberg meets in the Christ Church hall at 59 Woongarra Street, Bundaberg in the supper room on Friday afternoons between 4.30pm and 6.00pm.
New members are warmly invited to join in the fun and activities. For more information, please send an email attention "Kathy Brecknell" to admin@bundaberganglican.org.
Jump to next article