Peace Bells of Christ Church, Bundaberg muffled for Queen's passing
"The Peace Bells of Christ Church, Bundaberg rang in rare full muffles before a special service commemorating Her late Majesty Queen Elizabeth II last week, as hundreds of locals stood in silence," reports church warden Jo Leveritt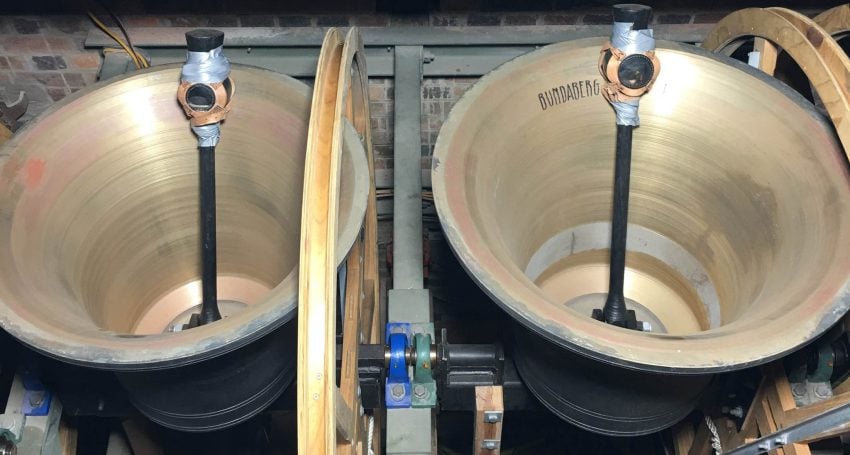 The Peace Bells of Christ Church, Bundaberg rang in rare full muffles before a special service commemorating Her late Majesty Queen Elizabeth II last week, as hundreds of locals stood in silence.
Bells are half muffled for Remembrance Day, but are only ever fully muffled if a king or queen dies.
More than 300 people paid their respects at the service on Wednesday, including parishioners, other Bundaberg locals and visitors from the United Kingdom.
Acting Priest-in-Charge Kate Ross said that it was moving to see the whole community gather to honour the life of the long-serving monarch.
"Following the death of Her Majesty Queen Elizabeth II, many wish to remember her and express their condolences to the Royal Family," Mother Kate said.
"Indeed it is important for all those who mourn to come together to share in both grief and celebration."
The service also marked the ascension of King Charles III to the throne.
The Federal Member for Hinkler the Hon Keith Pitt MP delivered the reading.
He was joined by Bundaberg Mayor Jack Dempsey and fellow Bundaberg Regional Councillors.
The service commenced at 5.30pm, with the Peace Bells ringing fully muffled from 5pm to 5.25pm.
Leather patches known as "muffles" are used to dull the sound of each bell.
Muffles are attached to the clapper to produce a muted sound.
The full protocol is provided by the Central Council of Church Bell Ringers in the United Kingdom.
Wide Bay ITV livestreamed the Christ Church, Bundaberg service for members of the community who were unable to attend in person.
The muffled bells and service may be viewed on the Wide Bay ITW website.
Jump to next article