Give the gift that gives twice this Christmas
"Gift-giving is a popular Christmas tradition around the world, dating back to the three wise men who followed a star to the site of Jesus' birth in Bethlehem…As a keen supporter of Fair Trade products, I especially enjoy giving Fair Trade gifts to loved ones at Christmas because these gifts give twice," says John Martin from The Parish of Robina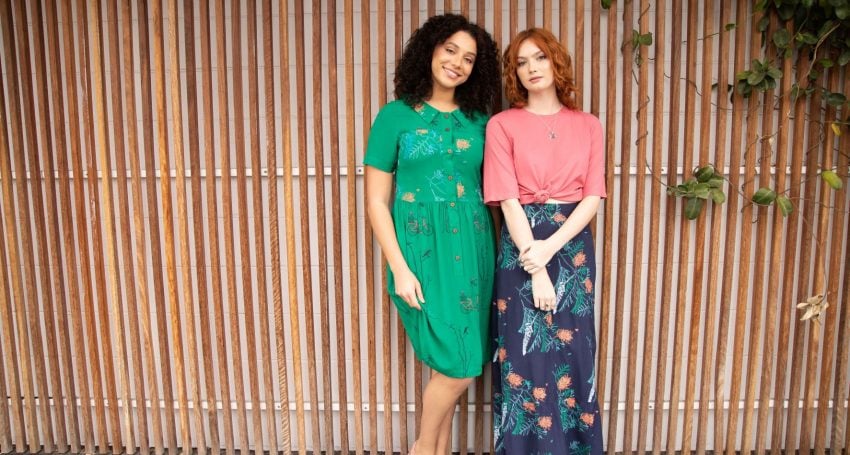 Gift-giving is a popular Christmas tradition around the world, dating back to the three wise men who followed a star to the site of Jesus' birth in Bethlehem.
Matthew 2.1-11 tells us:
"When they saw that the star had stopped, they were overwhelmed with joy. On entering the house, they saw the child with Mary his mother; and they knelt down and paid him homage. Then, opening their treasure-chests, they offered him gifts of gold, frankincense, and myrrh."
As a keen supporter of Fair Trade products, I especially enjoy giving Fair Trade gifts to loved ones at Christmas because these gifts give twice.
This is because Fair Trade certification ensures that people in the supply chain are paid a living wage and work in good conditions.
Fair Trade views modern slavery and associated practices like trafficking as totally unacceptable, and thus Fair Trade organisations intentionally engage in sectors where these abuses are prevalent.
When farmers, workers and artisans in Majority World (developing) countries are paid a fair wage and work in good conditions, and when their children can go to school and housing and healthcare are adequate, families are less likely to be cajoled or tricked into letting their children go, thinking they will be employed.
Thus, Fair Trade reduces the supply side of trafficking and modern slavery.
The global Fair Trade movement was started by Christian woman Edna Byler from Pennsylvania in the mid-1940s.
After witnessing the poverty of people living in Puerto Rico's La Plato Valley while vacationing there in 1946, as well as the stunning embroidery created by the La Plato women, she helped create a market in the United States for the women to sell their products at fair prices.
With the support of her church, Edna's simple and effective initiative kickstarted a global movement.
Over the years a collective of Fair Trade businesses formed the World Fair Trade Organisation, with the 10 Principles of Fair Trade forming the guidelines by which we can determine the legitimacy of Fair Trade claims.
The Fair Trade Association of Australia and New Zealand recently released their latest Christmas Shopping Guide – a catalogue filled with gift ideas.
One of the Fair Trade suppliers featured in the catalogue is Sinerji, a clothing retailer that has a shop in Forest Glen on the Sunshine Coast and an online store.
Sinerji products are designed on the Sunshine Coast, and are made using organic natural fibres and natural dyes.
With two production teams in Northern Thailand and India, Sinerji travels annually to work personally with the farmers who grow the organic cotton, the weavers who weave the fabric and the tailors who sew the garments.
I have it on good authority that the anglican focus editor, Michelle, is a Sinerji regular.
The shopping guide also features gift packs, homewares, jewellery, handbags and wallets, handmade toys, Christmas decorations, coffee and other consumables, and woven baskets.
So check out the stunning products created by talented artisans from around the world in the latest Fair Trade Association of Australia and New Zealand shopping guide, and give the gift that gives twice this Christmas.
Jump to next article