Anglicare Australia calls for more social housing on International Women's Day
"We're calling on the Federal Government to take action this International Women's Day and help make sure that women have the homes they deserve": Anglicare Australia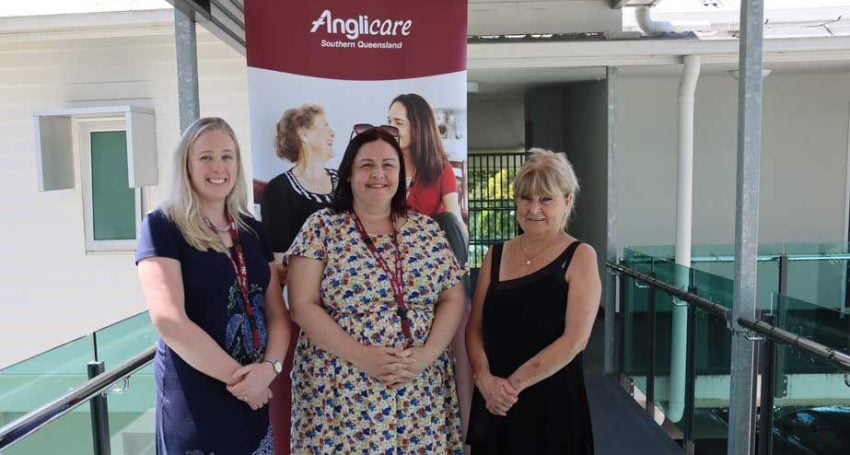 With rates of homelessness growing among older women, Anglicare Australia has called on the Federal Government to invest in social housing.
Speaking on International Women's Day, Anglicare Australia Executive Director Kasy Chambers said that investing in more social housing will help keep vulnerable women safe.
"Every woman should have a safe and affordable home. It prevents homelessness, protects families from violence, and promotes equality," Ms Chambers said.
"But the housing crisis is hurting more and more women. Each year, more women are becoming homeless at a time in their lives when stability is more important than ever.
"Anglicare Australia's Rental Affordability Snapshot shows that a single woman on the Age Pension can afford less than 1% of rental listings across Australia. That includes the highest rate of rent assistance.
"Those numbers are backed by Anglicare Sydney's recent More Than Shelter report. It contains countless stories of older women sleeping in their cars, living in caravan parks, or staying with friends to mask the fact that they are homeless.
"This is a growing problem that is not going away. That's why Anglicare Australia is calling for a major boost to social housing on International Women's Day.
"Australia's social housing shortfall is massive. We need 500,000 new social and affordable rentals across country. That means building 25,000 social homes each year.
"Building social housing is the most powerful way to keep older women in secure housing, and stop them from getting trapped in a cycle of homelessness.
"We're calling on the Federal Government to take action this International Women's Day and help make sure that women have the homes they deserve."
The Toowong Women's Homelessness Service, run by Anglicare Southern Queensland in Brisbane, provides temporary accommodation and support to women 18 years and over, as well as young women between 16-25 years of age with children who are pregnant or parenting or working towards reunification.
Anglicare Women's Homelessness Service Manager Carol Birrell said staff are seeing an increasing number of women who have never experienced homelessness due to rising living costs and a lack of affordable housing options.
"We are seeing older women and those with children and pets who have never experienced homelessness as they have always been able to maintain a private rental. However, in the current crisis, those rentals are simply no longer available," Ms Birrell said.
"We have also seen an uptick in people who are employed, but due to lack of supply, they can't find a rental, or have had their rentals end without grounds and are now homeless."
Anglicare Southern Queensland also provides medium-term accommodation and support to women who transition from the residential program into Anglicare's Community properties that find many women on a lease for the first time in their life.
Ms Birrell said that with a number of properties located within the community, women are provided with the opportunity to access affordable housing for up to six months with continued support and case management to sustain their housing while they are waiting for a public housing or community housing offer.
"We provide them with a place to stay as they have some stability and someone to work with who understands the challenges that they might go through," Ms Birrell said.
"An important part of our role is supporting people while they are waiting for housing because it is hard for people to wait and not know where they'll be living, or what space and location they have to build their life around in terms of connecting with doctors or psychologists."
For more information on Women's Homelessness Service in Toowong, please visit the Anglicare Southern Queensland website.
Jump to next article