Worsening global food crisis focus of WCC executive committee statement: "Don't wait for a famine"
The worsening global food crisis is the focus of a World Council of Churches (WCC) executive committee statement that urges churches and the international community to act now before more lives are lost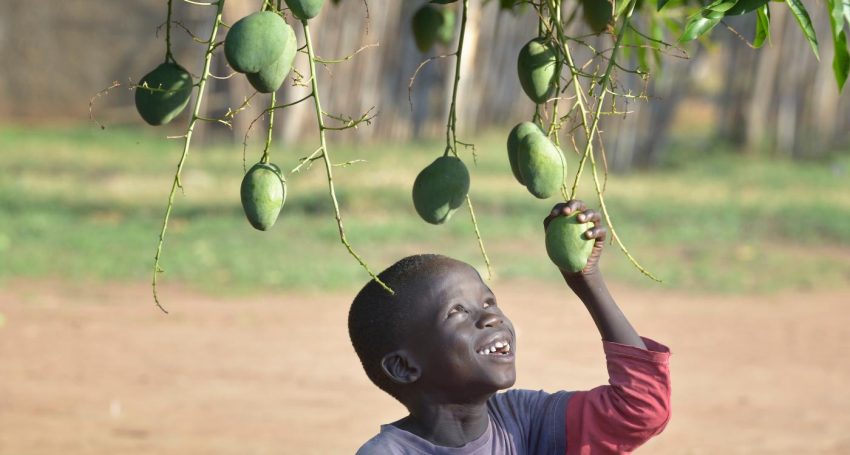 "The recently released Global Report on Food Crises 2023 documents the rise in the number of people experiencing acute food insecurity and requiring urgent food and livelihood assistance," notes the statement. "It indicates that over a quarter of a billion people are facing acute hunger, with economic shocks and the war in Ukraine contributing to the increase."
In 2022, around 258 million people across 58 countries and territories faced acute food insecurity at crisis or worse levels, up from 193 million people in 53 countries and territories in 2021.
"It is the fourth consecutive year in which the global population facing high levels of food insecurity has increased, with grave consequences especially for children and women who are invariably disproportionately affected," reads the statement. "Unfortunately, additional emergency funding is often only mobilised once a Phase 5 Catastrophe/Famine is officially declared, by which time it often too late to prevent severe humanitarian impacts."
Some of the worst affected countries include South Sudan, Syria, Yemen, Haiti, Afghanistan, Central African Republic, Lebanon, Somalia, and Namibia, with 30% or more of their analysed populations being in IPC (Integrated Food Security Phase Classification system) Phase 3: Crisis, or above.
"The situation has in many contexts only deteriorated in the meantime, notably in Sudan, 24% of whose population was already experiencing severe food crisis conditions before the outbreak of civil war in April 2023," reads the statement. "Child malnutrition and wasting has greatly increased in the most affected places", and the undernutrition situation of adolescent girls and women has worsened.
"Churches are often the first responders to emerging food crises in their own contexts," reads the statement. "However, their resources and capacities are invariably inadequate relative to the need." Moreover, the shortfall in international humanitarian funding and support is increasing. "Consequently, churches, and church-related humanitarian agencies struggle in food-insecure contexts to help meet the needs of increasingly vulnerable populations," notes the statement, which urges "the international community not to wait for a Famine (IPC/CH Phase 5) classification before mobilising additional funding."
The statement also appeals for a multilateral response to the systemic drivers of the global food crisis, asks the WCC general secretary to "intensify engagement with relevant intergovernmental partners" such as the Food and Agriculture Organization (FAO) and the World Food Programme (WFP), and encourages all member churches to combine their efforts in the WCC Ecumenical Advocacy Alliance 'Food for Life' campaign.
WCC Executive committee Statement on the Worsening Global Food Crisis
WCC executive committee appeals for permanent cessation of hostilities in Sudan, urges solidarity and support (WCC news release, 26 May 2023)
WCC moderator reflects on how churches can open doors towards overcoming the suffering in the world (WCC news release, 22 May 2023)
WCC general secretary: "We remain assured that God is in control" (WCC news release, 22 May 2023)
First published on the World Council of Churches website on 26 May 2023. 
Jump to next article