St Aidan's students come to the P.A.R.T.Y. to learn about risk
Queensland Health's Prevent Alcohol and Risk-related Trauma in Youth (P.A.R.T.Y.) Program recently came to St Aidan's Anglican Girls' School to provide Year 10 students with valuable insights into risk management and how to stay safe when out and about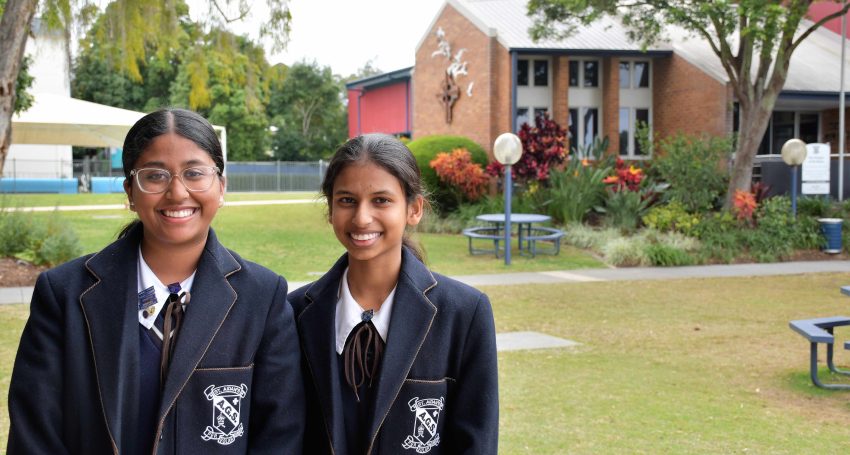 St Aidan's Anglican Girls' School Year 10 students recently welcomed the team from Queensland Health's Prevent Alcohol and Risk-related Trauma in Youth (P.A.R.T.Y.) Program to educate them on making safe choices when out and about.
The students gained valuable insights into behavioural risk management, CPR and First Aid and were given the opportunity to try out alcohol impairment goggles to experience just how difficult it is to function while highly inebriated.
For Rasika, a Year 10 student who attended the program, it was an important experience that drove home the message that risky behaviours can easily lead to catastrophic consequences.
"I think it's incredibly important for young people like me to engage in the program because of how eye-opening and honest it is," Rasika said.
"It made me realise just how much responsibility we really shoulder and how important it is to consider the choices we make in order to keep ourselves and those around us safe; what was particularly insightful to me was how split-second decisions, like checking your phone for a second in the car, could lead to incredibly traumatic events that could affect communities and generations."
Jinani, a fellow Year 10 student in attendance, found the program's focus on risk management around toxic substances to be a valuable insight.
"The P.A.R.T.Y program really opened my eyes to the dangers or vulnerabilities that can take place when people expose themselves to toxic substances such as alcohol and drugs," Jinani said.
"I think it is important for young people to engage with the program because young people are more inclined to expose themselves to this sort of behaviour and this program can enlighten their understanding of this."
Reflecting on why the program is such an essential learning experience for students, St Aidan's Senior School teacher Mitch Elliott said a personal insight of P.A.R.T.Y. was how to approach these types of discussions around risks beyond simply saying, "Don't do it."
"I think it is important to acknowledge that the students will encounter these risks throughout their life so having a mature discussion around potential consequences is essential to their learning," Mr Elliott said.
"Risk taking is a common occurrence today, so I think it is important to give students the knowledge to empower them to make appropriate and safe decisions."
According to Queensland Health, traumatic injury is the leading cause of death in people under the age of 45, and young people in this age group are still massively over-represented in injury and trauma statistics, for both death and long-term disability data.
P.A.R.T.Y. was created in Canada in 1986 as a program for teenagers to learn more about trauma and how to recognise potentially injury-producing situations, make prevention-orientated choices and adopt behaviours that minimise unnecessary risk.
In 2010 the program found a home in Queensland at the Royal Brisbane and Women's Hospital, primarily for Brisbane high school students.
Due to its overwhelming success and increased sponsorship it was eventually made available at many other hospitals around the state, and an initiative was established for the P.A.R.T.Y. to come to schools.
For more information about the P.A.R.T.Y. Program including how to book for schools, visit Queensland Health's P.A.R.T.Y. website.
Jump to next article