Queensland Child Protection Week
The new Director of Professional Standards, Rob Bates, tells us about the forthcoming Queensland Child Protection Week and introduces himself, his role and his team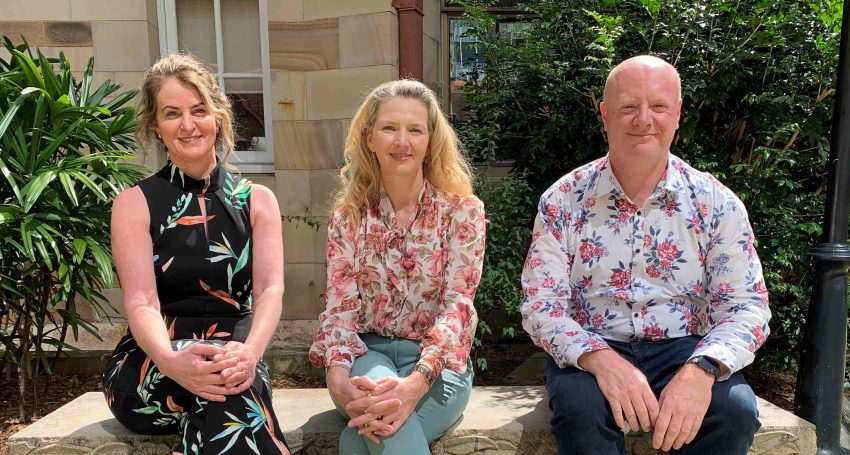 The Anglican Church Southern Queensland welcomes Rob Bates to the role of Director of Professional Standards.
Queensland Child Protection Week
Queensland Child Protection Week will be held this year between Sunday 3 September and Saturday 9 September.
The four main aims of Queensland Child Protection Week seek to promote the value of children and focus attention on the issues of child sexual abuse, physical abuse and neglect.
The first is to raise the profile of issues connected with child protection, including prevention, treatment, research, education, service provision and support for children, young people and families.
The second is to bring government and non-government organisations together so that a coordinated campaign takes place.
The third is to support and value professionals and volunteers and provide best practice training.
The fourth is to offer a framework that recognises advances in the field so that better outcomes can be achieved moving into the future.
For resources, please visit the Queensland Child Protection Week website.
My background
I am delighted to be appointed to the role of Director of Professional Standards for the Anglican Church Southern Queensland. As Queensland State Director for the NDIS Quality and Safety Commission, I successfully led changes to improve safeguarding for participants with disabilities. Prior to this as National Director of the Australian Catholic Bishops Conference, I led the response to reports of child and adult abuse and professional standards across Australia.
During my 20 years of policing I served for 10 years as a Senior Detective. During this time, I led investigations into child and adult abuse in the education, health, aged care and disability sectors across the UK. Internationally, I conducted multi-agency safeguarding reviews. In 2004, as part of the UK National Inspection Team, I reviewed the police response to the child abuse public inquiry, led by Lord Laming, which played a key part in improving child protection standards across the UK.
At the Anglican Church Southern Queensland I lead a team of staff, including Associate Directors Paula Redford-Bell and Susan Heitman, who have great experience in safeguarding. We are here to provide advice and support to people across the Anglican Church Southern Queensland.
In my role I am responsible for designing and implementing systems that support a safe environment for children and adults. Together with Paula and Susan, I provide advice and support to the Archbishop and the Professional Standards Committee.
A major part of my role involves leading the Office of Professional Standards and the Anglican Church Southern Queensland towards a more proactive safeguarding culture and approach.
Importance of safeguarding
The Australian Child Maltreatment Study recently surveyed 8,500 randomly selected Australians aged 16-65 years and over, and found that in childhood aged up to 18:
32.0% had experienced physical abuse;
28.5% had experienced sexual abuse;
30.9% had experienced emotional abuse;
8.9% had experienced neglect; and
39.6% of respondents had been exposed to domestic violence between parents.
In seeking to prevent risks of harm the Office of Professional Standards is working to implement new policies and procedures using the following 10 National Child Safe Standards developed by the Royal Commission:
Standard 1: Child safety is embedded in institutional leadership, governance and culture
Standard 2: Children participate in decisions affecting them and are taken seriously
Standard 3: Families and communities are informed and involved
Standard 4: Equity is upheld and diverse needs are taken into account
Standard 5: People working with children are suitable and supported
Standard 6: Processes to respond to complaints of child sexual abuse are child focused
Standard 7: Staff are equipped with the knowledge, skills and awareness to keep children safe through continual education and training
Standard 8: Physical and online environments minimise the opportunity for abuse to occur
Standard 9: Implementation of the Child Safe Standards is continuously reviewed and improved
Standard 10: Policies and procedures document how the institution is child safe.
This work is being conducted with former Director, Greg Milles, and we will continuously review and implement the child safe standards to streamline the number of policies and procedures.
Advice for parishes and ministries about how to keep our community safe
I recommend that anglican focus readers, especially clergy and lay leaders, become familiar with the above 10 National Child Safe Standards developed by the Royal Commission.
In addition, we are always happy to provide support and guidance, answer questions or receive ideas on opportunities for improvement.
Many of the above listed principles are applied in the Anglican Church in South Queensland already, so building on the current foundations will make the Church community safer.
One of the approaches the Office of Professional Standards seeks to embrace is additional engagement with the Church community by visiting your places of worship, ministry and service.
As famously said by management consultant and author Peter Drucker: "culture eats strategy for breakfast". So we all need to prioritise harm prevention as a Church community and support the ongoing transformation that is required. A safe culture will be maintained and new contemporary safeguarding developed to allow new opportunities to emerge.
Individual day-to-day interactions are critical for all of us to be safeguarding leaders in this space so that we can prevent harm to children and adults. Such a culture allows people to appropriately challenge those around them to keep people safe. Safe ministry is much more than just reporting, as required. It's also about educating ourselves, identifying red flags and challenging precursor events to prevent harm from occurring.
Finally, as we all know that it takes a community to keep both children and adults safe, it is through connection that we will work together in partnership to build a safer Church.
If you have any concerns or would like the Office of Professional Standards team to attend any events to engage and meet with your people, please contact our office on 1800 242 544 or professionalstandards@anglicanchurchsq.org.au.
Jump to next article