Residential aged care: six reasons to love it
As we grow older, our priorities and needs evolve. One significant decision that many seniors face is whether to continue living in their homes or consider moving into residential aged care. While the idea of leaving one's home can be daunting, there are some compelling reasons why you should be excited to make the move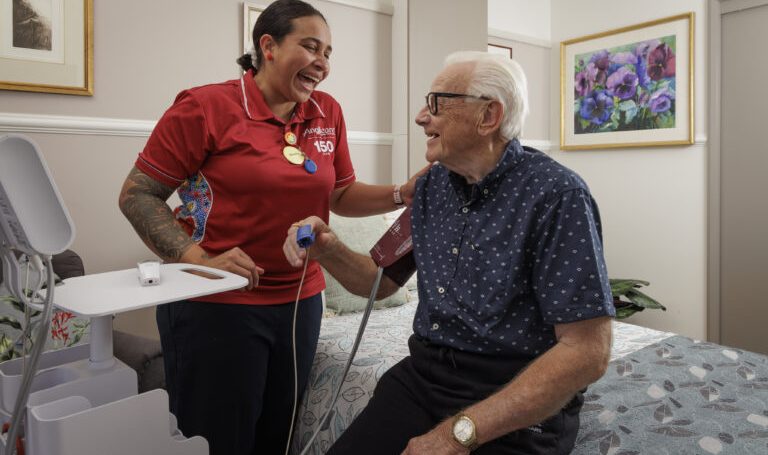 As we grow older, our priorities and needs evolve. One significant decision that many seniors face is whether to continue living in their homes or consider moving into residential aged care. While the idea of leaving one's home can be daunting, there are some compelling reasons why you should be excited to make the move.  
Professional care and assistance within residential aged care
Residential aged care homes are staffed with trained professionals who specialise in providing care to seniors. Whether you need medical support, nursing to aid in health management, or simply company, residential care offers 24/7 support from carers, nurses, and in some cases, allied health staff, that you would not otherwise have at home. Additionally, if you are living with chronic illness, dementia, or have trouble with mobility, residential aged care homes can offer the appropriate medical attention and therapies to help you maintain or improve your health and wellbeing.  
Knowing that specialised help is always available can provide peace of mind for yourself and your loved ones.
Social interaction and community connection
Loneliness and isolation can be a major concern for older Australians living on their own. Particularly if you struggle with mobility, getting out of the house and seeing others can be difficult. In residential aged care homes, residents have plenty of opportunities to socialise and build meaningful relationships. Engaging in group activities, events, and assisted outings can help combat feelings of loneliness and enhance your overall wellbeing.
Safety and security
Installing safety features in your own home can be expensive and often requires a professional. Aged care homes are designed with specific needs of seniors in mind, which is why they are equipped with safety features such as handrails, non-slip flooring, and emergency response systems to minimise the risk of falls and accidents. Aged care homes also typically have security measures in place to keep you safe and secure, allowing you to live freely without potential dangers.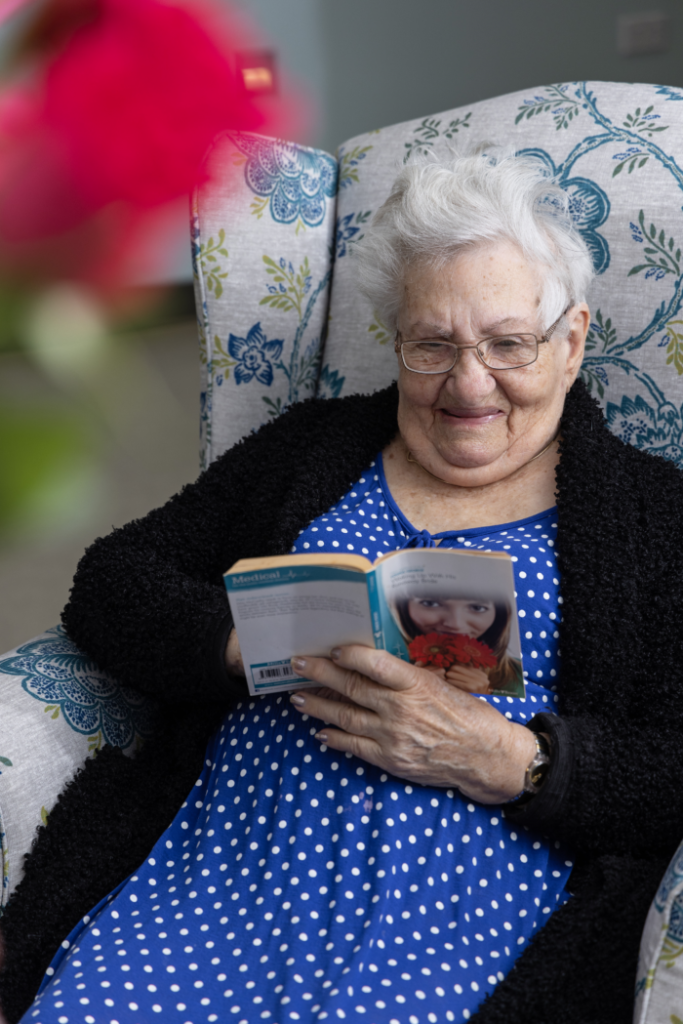 Maintenance-free living
Transitioning to a residential aged care home means leaving behind the burden and hassle of home maintenance. You no longer need to worry about mowing the lawn, cleaning the house or doing the grocery shopping. This newfound freedom allows you to focus on the activities you enjoy in your retirement and make time for what matters. That's not say you can't get into some gardening if it's something you enjoy — we have plenty of avid gardeners across our Residential aged care homes!  
Access to various amenities
Residential aged care facilities often offer a range of amenities to improve residents' quality of life. From dining settings where one can enjoy mealtimes in a homely setting with friends, libraries, fitness areas and recreational areas to allow self-expression and creativity. These amenities are designed to promote physical, mental and emotional wellbeing, allowing residents to stay active and engaged in their interests in a supportive environment.  
Reduced financial stress another benefit of residential aged care
Financial packages and payment plans can make the transition to a residential aged care home more affordable than maintaining a private residence. You can choose from different levels of care and living arrangements to match your budget, giving you greater financial stability and peace of mind. 
While the idea of moving to an aged care home may feel like you're giving up your independence, it's important to consider the many benefits they can offer in terms of quality of life. From professional care and safety to a vibrant social community and maintenance-free living, residential aged care homes provide a supportive environment for older Australians to enjoy their golden years to the fullest.  
First published on the Anglicare Southern Queensland website on 19 October 2023.
Jump to next article