Respite centre team named finalists in prestigious awards
The Anglicare Nalingu Day Respite Centre team in Zillmere has been named a Reconciliation Team Award finalist at next month's annual Anglicare Southern Queensland Excellence Awards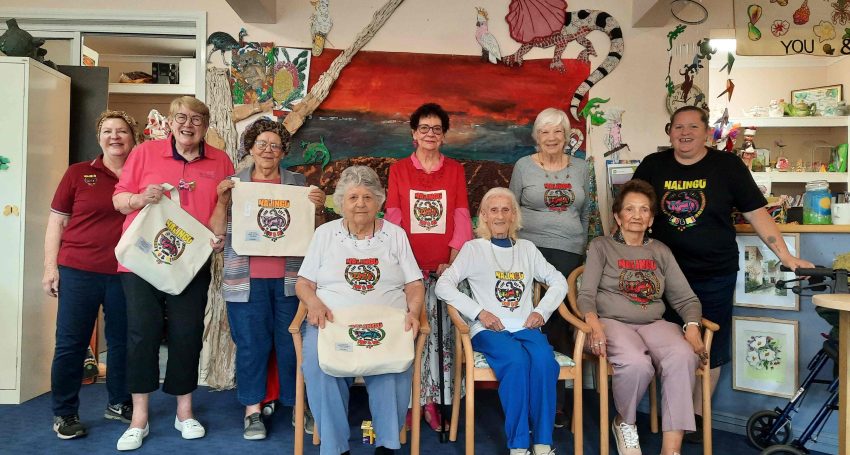 The Anglicare Nalingu Day Respite Centre team in Brisbane's Zillmere has been named a finalist for the Reconciliation Team Award at next month's annual Anglicare Southern Queensland Excellence Awards.
The award recognises individuals and teams that bring love, care, hope and humility to relationships with First Nations peoples, and through provision of services to all, in a culturally safe and inclusive way. The winner will be announced at the Excellence Awards Ceremony on Friday 24 November.
The announcement was made during National Carers Week (15-21 October), a time to recognise and celebrate all carers who provide unpaid care and support to a family member or friend.
According to Carers Australia, there are 2.65 million carers in Australia providing 2.2 billion hours of unpaid care per year.
Anglicare Southern Queensland Group Manager Home and Community Sue Montgomery said it was important that carers take time out for themselves so they can continue to provide quality care to their loved ones.
"Staff at Nalingu Day Respite Centre are trained to provide support to carers by offering short-term professional centre-based care to people from all cultural backgrounds," Ms Montgomery said.
"Featuring an extended Dementia Care Program, Nalingu enables carers to take a break and recharge their batteries with peace of mind; and it gives clients the opportunity to spend their day in a way they enjoy, whether that is building friendships, participating in activities or simply relaxing.
"Our experienced and qualified team ensure the social, emotional, cultural and spiritual needs of the client are met, with respect for their dignity, self-worth and individuality."
The respite centre offers various activities consisting of arts and crafts, quizzes, music, reminiscing, indoor and outdoor games, seated exercises, visits to Bunnings and many more.
The extended dementia respite hours are available for any carer who works, studies or volunteers and finds it difficult to care for a loved one living with dementia.
"This support is extended to the carers as well as the clients. One of our goals is to support carers so they can continue providing the amazing love and care they give for as long as possible. What we do in part, they do full-time. It is our honour to assist them and to care for their loved ones," Ms Montgomery said.
For those who qualify to have their loved ones in the extended dementia care program, the hours are from 6am until 6pm and a person can attend for all or part of the day.
A client's family member said, "The respite centre has been a life saver. Mum loves having fun there, and it gives me time back to achieve what I need to for myself while knowing she is in safe hands."
"Mum is able to receive government funding, which helps ease the financial pressures a lot of carers would feel when it comes to seeking assistance."
Nalingu opened on 6 March 1998 and is an Indigenous word meaning "me and you".
For more information, visit the Anglicare Southern Queensland website or phone 1300 610 610.
Jump to next article