St Margaret's student galloping to glory
St Margaret's Anglican Girls School Year 10 student Eadie McWilliam recently returned from the south of France where she represented Australia at the FEI Endurance World Championship for Young Riders and Juniors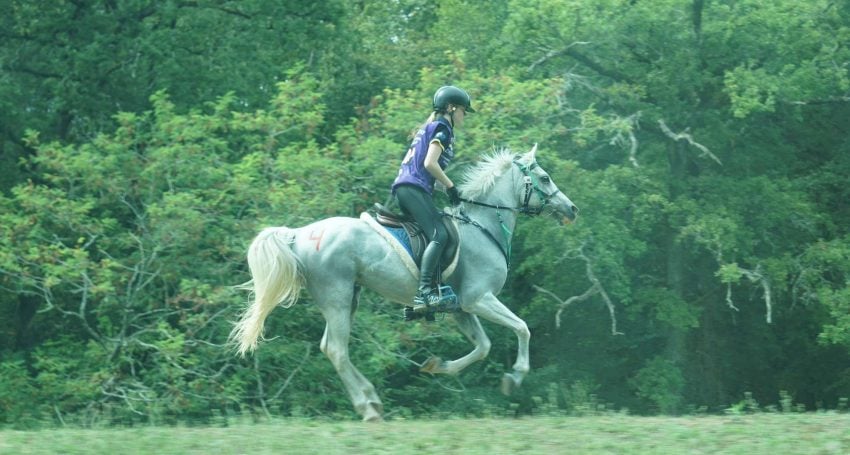 Year 10 student Eadie McWilliam recently returned from the south of France where she represented Australia at the FEI Endurance World Championship for Young Riders and Juniors.
The 15-year-old was the only young Australian to qualify for the competition where she tackled 120kms of challenging terrain in blistering heat to finish in 19th position from a field of 70 international starters.
She rode Treasure, a gelding owned by her coaches Peter, Penny and Alexandra Toft.
Eadie said the Castelsagrat course was challenging, with hot, wet and hilly conditions.
"It was one of the toughest courses that I've ridden. It rained the night before the event, and by the 7am start time, it was still dark and raining for the first 10km, which made the track very slippery," Eadie said.
"It was also very diverse, with challenges including mud, steep climbs and a lot of bitumen, which we don't ride on in Australia.
"Every 30kms we break for a vet check, and fortunately, Treasure, who travelled with me from Australia, was recovering really well between each loop.
"I managed to complete the course in seven hours, averaging 16.1km per hour.
"It was definitely a super feeling to gain a top-20 finish in my first World Championship against a very talented and competitive field of young riders. We had no intentions of being on the podium at all, but only to have a successful completion on the tough course in Castelsagrat. So, this was a very exciting result after such a huge journey to get there."
Eadie first started riding when she was just four years old, taking up endurance riding at age 10, and since then she has clocked up 4000km on horseback in various endurance competitions.
Her next big goal is to qualify for the Young Riders World Championship to be held in Sardinia in 2025.
A gruelling training and competition schedule means that Eadie, who attends St Margaret's Anglican Girls School, is busy balancing the pursuit of her passion with her education.
"St Margaret's has been very flexible, giving me extensions to finish assignments or the ability to reschedule exams that I might miss when I am away competing," she said.
"Through the Flyers Program for elite athletes, I have two spare periods each week to complete my study and homework, which really helps when I am away most weekends competing.
First published on the St Margaret's Anglican Girls School website on 9 October 2023.
Jump to next article