Celebrating the creative art of storytelling
Well-known artists, authors, cartoonists and poets share their skills and experiences with Glennie School students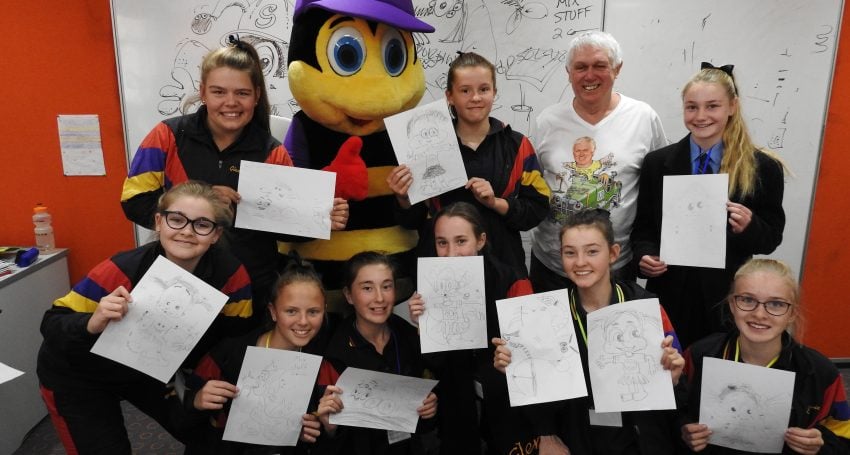 Middle Years students at The Glennie School recently explored the evolving art of storytelling in hands-on workshops presented by 10 well-known artists, authors, cartoonists and poets.
Principal of The Glennie School Kim Cohen said that the literary knowledge of the girls was expanded through the skills shared by the professional storytellers, helping to cultivate curiosity and strengthen the girls' writing, illustrating and performance abilities.
"With such a wealth of knowledge and talent sparking their imagination, the girls have certainly been given a wonderful and motivational opportunity to further establish a lifelong love of literature," Mrs Cohen said.
Well-known writers who facilitated workshops included Christine Bongers, who focused on creative writing plot development; Allison Paterson, who hosted a workshop on persuasive techniques; and, David Lowe who showed students how to hook readers in.
Popular young author Steph Bowe, who had her first novel published at 16, guided students through the process of creating great characters in writing; 'Books in Homes' literacy program role model Candice Lemon-Scott shared helpful tips on descriptive writing; and, freelancing cartoonist Brian Doyle shared tips on his unique art.
Year 8 student Hayley Baker said that the art and cartooning activities were the workshops she most enjoyed, and encouraged future students to take part.
"My favourite part of the day was the drawing activities, as you got to be a little silly with your drawings and have fun making funny characters," Hayley said.
"It was a great experience and I would recommend for people to do it next year."
The workshops also explored new modes of storytelling, including a yoga, meditation and creative writing activity run by Edwina Shaw, and the use of digital technologies as a creative tool, presented by illustrator and writer David Lovegrove.
Performance art was also explored, with Louise Phillips motivating the girls to craft their stories into engaging performances, and young, high-energy slam poet Angela Peita delivered a loud and interactive workshop on writing and performing poetry.
Jump to next article