Akarnae
Year 8 student Kai Pratt, from St Andrew's Anglican College, provides a mature and thoughtful review of Akarnae – the first book in the Medoran Chronicles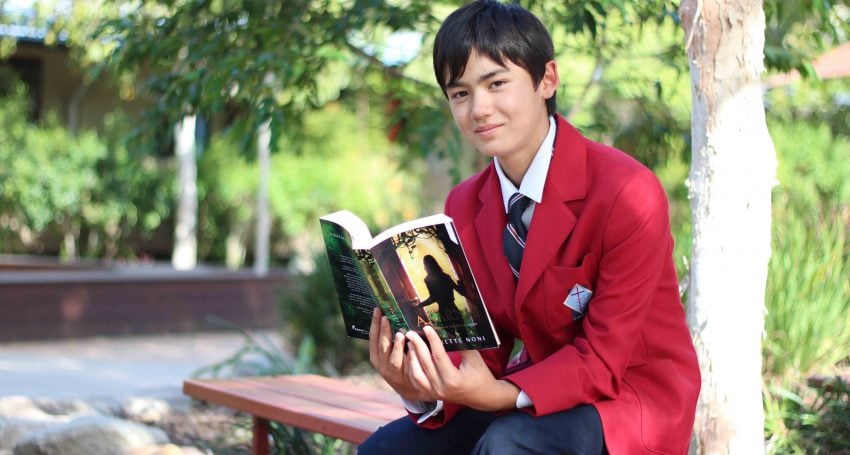 Akarnae, the first book of the Medoran Chronicles, is a thrilling fantasy adventure series and one of my favourite books. It is an exciting and electrifying read, with full and lush character arcs. Lynette Noni (the author of the book) has done an exceptional job of recreating an entire world from scratch, along with characters everyone can relate to. The book is a well-written coming-of-age novel, which every young teen can enjoy. If you are looking for magical adventure, and one that can keep you engaged as you take a journey with protagonist Alex and her friends, this is the book for you.
Akarnae follows the adventures of 16-year-old Alexandra Jennings, better known as 'Alex', a girl who is shocked to find herself in an entirely different world after stepping through a doorway at her new school. This new world is known as Medora, and in the story it serves as a home for Alex. Lynette Noni constructs this world with just enough fantasy and magic (often in the form of technology) to make it an exciting place to read about.
Alex is anxious to return home, but learns that only an enigmatic man named Professor Marselle can help her travel back to Earth. While Alex is waiting for him to come back, she attends Akarnae Academy, Medora's school for children with rare powers. However, peculiar and bizarre things start happening at Akarnae, and Alex soon finds herself right in the path of danger and discovers that only she can save herself.
Lynette Noni weaves the story with mystery and character arcs exclusive to her writing style, and excitement only found in the best fantasy books. The way Alex navigates her new way of living is a very relatable theme in the book, and her growth and development are seen throughout the book and series. This is the kind of book that is cleverly written with its own unique twists.
Lynette Noni's first book, in a gripping series of novels, is a great and worthwhile read. It is constructed with lovely arcs and mysteries, with an ending that leaves you craving for more. I highly recommend that you read it.
Jump to next article