Glennie school photographers shine
Glennie School boarder amateur photographers shine in the school's annual photography competition, showcasing the rugged beauty of rural Australia in stunning images taken during the Easter holidays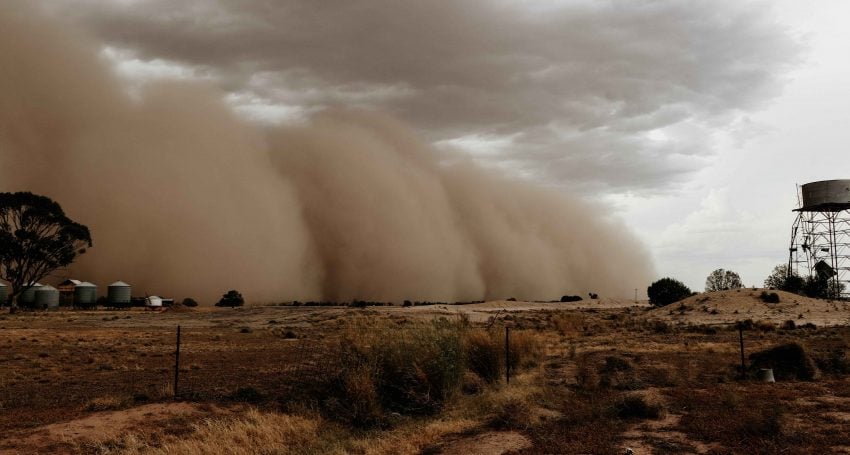 In its second year, The Glennie School boarder photography competition delivers yet another display of stunning images with the theme 'Action'.
Boarders returned home in the Easter holidays to gain inspiration and capture the action on their properties.
Over 140 entries were received, and judges Kim Cohen (Glennie Principal), Jim Cohen, Bev Lacy (photographer at The Chronicle) and Emma Moss (GOG 2015) took great delight in reviewing the images.
First prize was awarded to Georgia Ditchfield from Coonamble, on the central-western plains of New South Wales, for a photograph of a dust storm engulfing her family property.
Miss Ditchfield said that the while the dust storm was dramatic to watch, it left property owners busy cleaning up once the storm passed.
"While the dust storm was captivating, there was a lot of action cleaning after the storm passed," she said.
Amy Webster from Goondiwindi was awarded second prize for a photograph showcasing the elements at her family property.
Miss Webster said that certain elements came together at the right moment for the image to be taken.
"This shot was taken when mustering cattle; I was inspired by the dry air, dust and sunset combination," she said.
Third prize went to Jennifer Sheehan, a boarder from Quilpie, who photographed sheep walking back to the yards along a rustic timber fence line.
Winners received a gift voucher, and their photograph will be printed onto large canvases to be hung in the boarding houses for all to enjoy.
Chronicle photographer Bev Lacey said that she was impressed by the skills of the Glennie School boarders, and in particular the diversity of shots and the attention given to composition.
"What I enjoyed most was seeing the variety of images, the different angles chosen, making it obvious everyone was looking for more than just a snapshot," she said.
Jump to next article