Day of Prayer for Refugees
"For the 65 million displaced people fleeing war and persecution across the globe, 'home' is also a political word in a time where humanity can choose to either turn its back and reinforce the national barricades or else affirm that we are indeed responsible for one another," reflects The Rev'd Sue Grimmett as The Day of Prayer for Refugees approaches on Sunday 25 August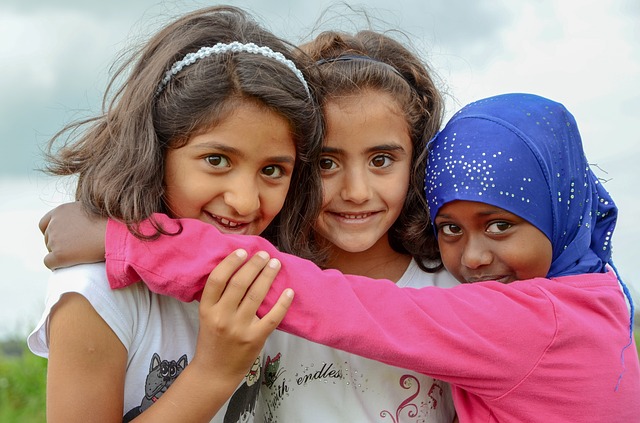 no one leaves home unless
home is the mouth of a shark
you only run for the border
when you see the whole city running as well
your neighbors running faster than you
breath bloody in their throats
the boy you went to school with
who kissed you dizzy behind the old tin factory
is holding a gun bigger than his body
you only leave home
when home won't let you stay.                         
From 'Home' by Warsan Shire
'Home' is a powerful word. It means belonging, safety, warmth and mutual affection; a place to lay down heavy burdens and rest. Spiritually, it also invokes the idea of the country which we long to find or the garden to which we ache to return; the place of freedom, peace, justice and human flourishing…shalom. Yet the reality for refugees and people seeking asylum across the globe in our time is a long way from shalom. For the 65 million displaced people fleeing war and persecution across the globe, 'home' is also a political word in a time where humanity can choose to either turn its back and reinforce the national barricades or else affirm that we are indeed responsible for one another.
'Homeless' is a word of desolation and isolation. Tim Costello describes visiting the refugee camp in Bangladesh where one million Rohingya have fled from the ethnic cleansing in Myanmar. He recounts stories of racial vilification in Burma where the Rohingya are excluded as subhuman and victims of the horrific violence that occurs when the hatred of one people group becomes the glue that unites all the others.[1] The 'us and them' narrative that feeds on fear and divides human beings against one another has horrifying consequences in this current global crisis where there are more displaced people than in any other time in history.
In Australia, the debate about refugees has continued to be conducted in an atmosphere of anxiety about so-called 'boat people' and policies that scapegoat and isolate some of the world's most vulnerable people in situations of prolonged indefinite detention. For those who leave home because home is 'the mouth of a shark', a place from which you run because your country simply 'won't let you stay', the terrifying situation of having nowhere to go and nowhere safe to return is the reality for those who have fled to Australia, including those detained on Manus and Nauru whose experience of a hopeless future is instrumentalised as a deterrent to others who may flee persecution across the oceans. Warsan Shire, the poet who was born in Kenya to Somali parents and currently lives in London, spells out the reality in this next excerpt of her poem, 'Home':
you have to understand,
that no one puts their children in a boat
unless the water is safer than the land
no one burns their palms under trains
beneath carriages
no one spends days and nights in the stomach of a truck
feeding on newspaper unless the miles travelled means something more than journey.

The ache to arrive somewhere, for life to be 'something more than journey', for a place again to call home even when everything you have ever known as home has been lost to you – these are desires at the heart engrained in what it means to be human, and at the centre of scriptural narratives of exodus and exile. As we gather to pray for refugees across the globe, we can recollect that Jesus was a refugee, and that we are reminded throughout scripture to care for the stranger, the widow, the orphan, those without shelter or who are far from the familiarity of home. But we can also recognise that coming home and belonging are at the heart of Christian faith and the God revealed through Jesus the Christ breaks down the barriers that divide and invites all into kinship – with God, with one another and with all creation. It is through relationship that we learn the meaning of love and freedom, justice and peace. All such words only and ever can have meaning in the context of lived community, just as we can only begin to understand who we are in relationship with others.
This idea is echoed in the words of Martin Luther King Jnr from his 'Letter from a Birmingham Jail' (1963):
In a real sense all life is inter-related. All men [sic] are caught in an inescapable network of mutuality, tied in a single garment of destiny. Whatever affects one directly, affects all indirectly. I can never be what I ought to be until you are what you ought to be, and you can never be what you ought to be until I am what I ought to be…This is the inter-related structure of reality.
To recognise that our good is caught up in the good of the other is to understand that we need one another if we are to be co-creators of God's kingdom on earth. In this challenging time when climate change will increase the numbers of displaced persons across the globe and exacerbate existing inequalities of access to the basic resources of life, people of faith can not only pray, but act for justice. As we pray and act, we lift our voices to affirm that we belong together and that our lives and our wellbeing are caught up with one another and with creation itself. Warsan Shire concludes her poem with a recognition that to understand the self that has survived such violence and to have the courage to live again, everyone needs a safe place to call home:
no one leaves home until home is a sweaty voice in your ear
saying-
leave,
run away from me now
i dont know what i've become
but i know that anywhere
is safer than here.
On the Day of Prayer for Refugees on Sunday 25 August, we will pray. We will pray for those who have lost not only a homeland but a sense of self…for those for whom violence has taken those they love, their community, their peace and their hope…for survivors who have found the courage to begin a new life in a strange land. And we will pray for wisdom and compassion as, across the globe, we face the challenges of the future and recognise that we all belong.
[1] Tim Costello, 'It has damaged our national soul', The Australian, August 20, 2019.
Jump to next article