Sunday Devotion: 26 January 2020, Third Sunday after Epiphany
One for all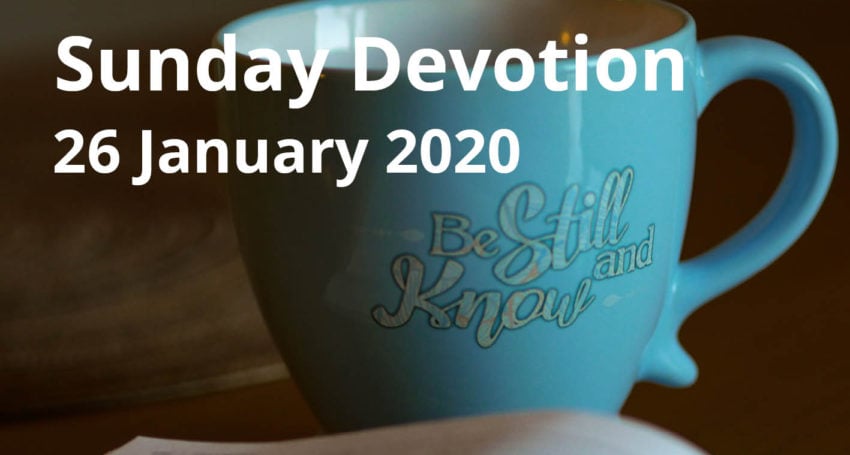 Written by clergy and lay people across our Diocesan community, 'Sunday Devotions' is a column of short reflections based on a Lectionary reading of the day, suitable for small group discussion or personal use.
Main readings: Isaiah 9.1-4; Psalm 27.1-10; I Corinthians 1.10-18; Matthew 4.12-25
Supplementary readings: Psalm 84; Matthew 6.7-15; Habakkuk 2.15-20; Psalm 27.9-17; Romans 1.16-25
"I will make you fish for people." (Matthew 4.19)
My father's forebears worked on boats. They were mostly tugboat captains on the River Mersey guiding shipping through sandbanks. As with all fishing folk, they knew what it was like to work long hours, to watch for wind and weather and to rely on one another utterly when the waters turned treacherous. Like the Cornish fishermen depicted in the recent movie Fisherman's Friends, their motto was 'one for all'. On the sea, there is no place for division. Everyone must work together.
The same is true of the Church. Paul appeals to the Christians in Corinth, that "you be united in the same mind and the same purpose." (1 Corinthians 1.10) And, the purpose is to "fish for people", as Jesus said. However, Jesus was not crucified for signing up a bunch of people to be merely good and kind. Jesus was crucified because he persuaded people to go after 'the big fish' – those who used power and wealth to oppress others, as has been done to Aboriginal and Torres Strait Islander peoples here in Australia for generations.
The Hebrew prophets often use the metaphor of 'fishing' in this sense. Amos, for example, warns those who oppress the poor, "the time is surely coming when they shall take you away with hooks, even the last of you with fishhooks" (Amos 4.2). Jesus calls us to fish in the same tradition; to catch out and overthrow those who oppress the most vulnerable. This is our common purpose.
This 'Australia Day' may we have ears to hear and the courage to act.
Jump to next article