Sunday Devotion: 5 December 2021, Second Sunday of Advent
Being attentive to the voice of God in our wilderness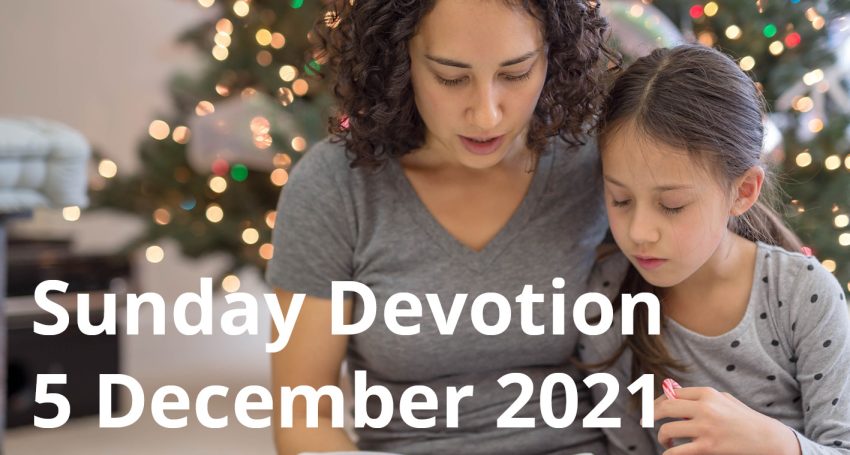 Written by clergy and lay people across our Diocesan community, 'Sunday Devotions' is a column of short reflections based on a Lectionary reading of the day, suitable for small group discussion or personal use.
Main Readings: Malachi 3.1-14; Psalm: Song of Zechariah (APBA p.10 or p.425); Philippians 1.1-11; Luke 3.1-6
Supplementary Readings: Psalm 85; John 5.30-37a; Isaiah 63.15-64.4; Psalm 129; 2 Peter 3.1-9
"…the word of God came to John son of Zechariah in the wilderness (Luke 3.2)."
Growing up, my father told me about the migration of my people from Saibai in the Torres Strait Islands to the Country of the Gudang and Yadaykhenu* on the Northern Peninsula Area (Cape York Peninsula). My people needed to migrate to seek safety from the threat of malaria and tsunami. We believe that God spoke into the hearts of the Saibai Elders and led them to the First Peoples of the peninsula. We understood that in order to move to another people's territory that we had to seek their permission and negotiate with them. So, my father, who was the Chair of the island's Elders, went to the peninsula at night to seek this permission. He was met on the beach by the peninsula's First Peoples who were waiting for an unknown arrival – the Creator Spirit had spoken into the hearts of their Old People and directed them to the beach to wait for and welcome my people who arrived by lugger.
Just as John the Baptist was attentive to the voice of God in the wilderness, my people on the island of Saibai and the First Peoples of the peninsula listened to God's voice in their hearts and sought God's purpose.
God calls us to respect one another. Even though the Government drew up boundaries ahead of my people's arrival to the peninsula without the consent of the peninsula's Traditional Custodians, we knew that we had to seek permission from the Custodians and respect their protocols before we migrated. They welcomed us graciously and we live together harmoniously to this day.
Being a baptised people means being attentive to God's voice and calls in our hearts so we can live harmoniously.
* Other First Nations peoples of the peninsula also welcomed Saibai people into their traditional lands during this period.
Jump to next article