Sunday Devotion: 28 November 2021, First Sunday of Advent
God held my hand as I hid in the bush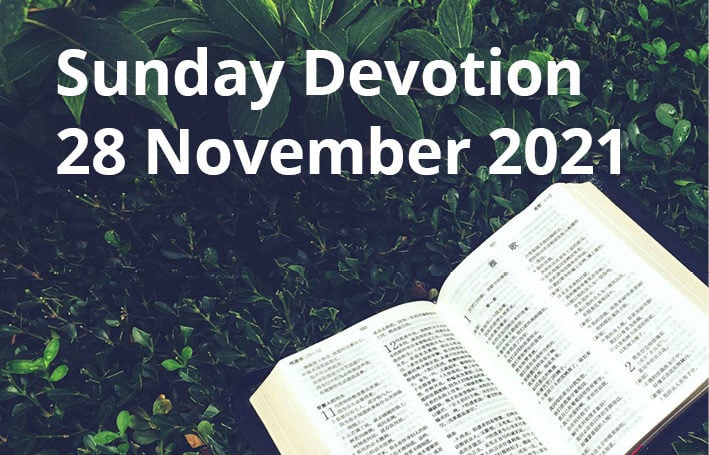 Written by clergy and lay people across our Diocesan community, 'Sunday Devotions' is a column of short reflections based on a Lectionary reading of the day, suitable for small group discussion or personal use.
Main Readings: Jeremiah 33.14-16; Psalm 25.1-10; 1 Thessalonians 3.9-13; Luke 21.25-38
Supplementary Readings: Psalm 80; 2 Thessalonians 1.1-12; Jeremiah 33.23-26; Psalm 25.11-22; Luke 20.45-21.6, 20-24
"Heaven and earth will pass away, but my words will not pass away." (Luke 21.33)
In the 1980s when war broke out in (then) Sudan I sought safety with my grandma hiding in the bush on different border countries for many years. I was aged two to six at the time. We ran from border to border together in 45 degree heat to escape soldiers, without shoes or food, before my grandma passed away. I was then left without family in the bush until my uncle found me and took me to a refugee camp in Kenya. I stayed in the camp for nine years before landing in Brisbane, and driving to Toowoomba where I live happily to this day.
My biggest fear was that nobody would hold my hand and run with me. Before I ran from border to border hiding in the bush, I had a home in my village, with a mother to care for me, food, friends and goats. But, when I was seeking safety, all I had was the Word of God. Even though I was a very young child, I prayed to God that he would help me and get me out of the terrifying situations – I felt that he was holding my hand. When I lost everything I had, God's enduring Word became my living hope.
Christians can find God amidst suffering. We can still find God when things go wrong. God created everything. Earthly things come and go, but the Word of God will last forever.
Being a kingdom people is knowing that nothing can separate us from the love of God because his Word is enduring.
Jump to next article