Sunday Devotion: 13 September 2020, Fifteenth Sunday after Pentecost
Knowing our need for God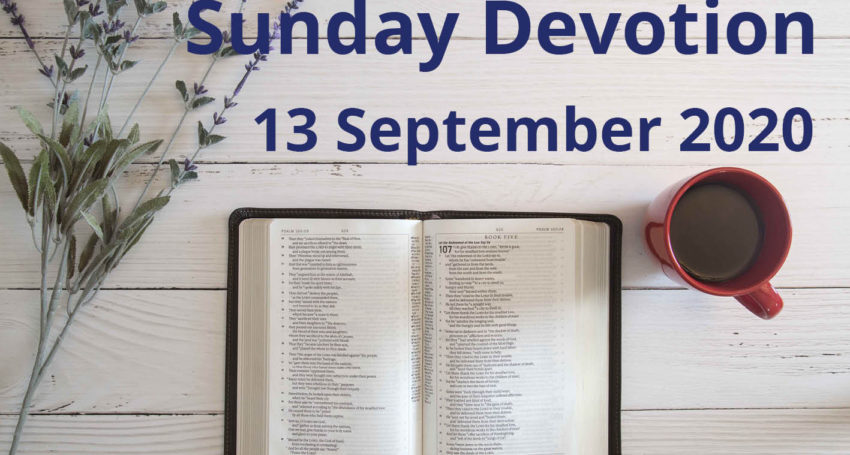 Written by clergy and lay people across our Diocesan community, 'Sunday Devotions' is a column of short reflections based on a Lectionary reading of the day, suitable for small group discussion or personal use.
Main Readings: Exodus 14.19-31; Psalm 114 or Exodus 15.1-13, 17-18; Romans 14.1-14; Matthew 18.21-35; [Genesis 50.15-21; Psalm 103. (1-7) 8-13]
Supplementary Readings: Psalm 122; Matthew 19.1-12; Exodus 15.19-26; Psalm 103.8-13; Romans 14.13-15.6
"I will sing to the Lord…this is my God, and I will praise him." (Exodus 15.1-2)
When I was about 10, I was sure that it was possible to walk across the Toorbul mudflats to get to a mangrove island. So, I left my friends and canoe behind, and strode off. As my feet sank ever deeper in the yabby-pumped mud, it became apparent that there was no way I would succeed. Not only that, the tide was coming in and I would require much assistance to return safely to solid land!
After Moses and the Israelites had safely crossed the Red Sea, they sang a song of great joy and adoration to the God who had saved them from the Egyptians. There is no doubt about the strength, might and victorious power of this God who brought the people to a place of sanctuary (Exodus 15.17). Moses could not have led the people out of slavery without God's help. The Song of Moses drips with praise, relief, and celebration. God's handiwork had been momentous.
Perhaps it is easier to remember to give thanks and praise to God when God's work has been most visibly obvious? Sometimes, however, the hand of God in our daily lives is as soft as breathing, as gentle as a butterfly's wing.
Sometimes our best prayers simply recognise our need for God, and that we cannot do this alone. God deserves our songs of great praise and joy! There is much to be thankful for each day.
Jump to next article