Sunday Devotion, 22 November 2020: Christ the King / The Reign of Christ
Not just following the flock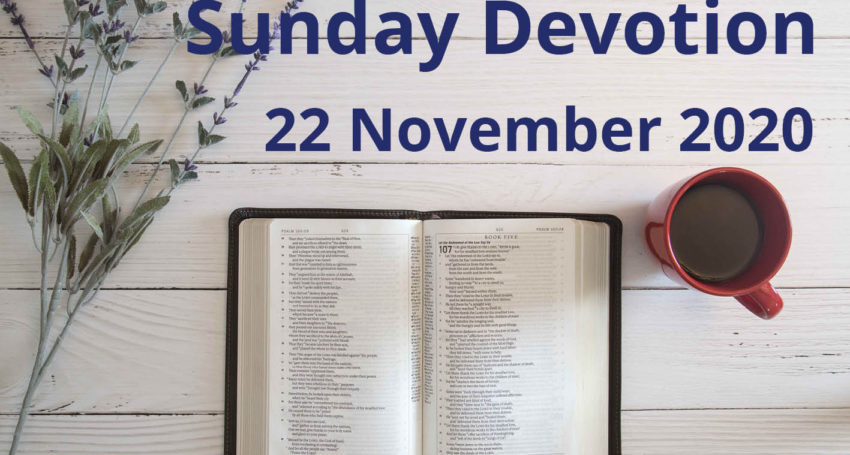 Written by clergy and lay people across our Diocesan community, 'Sunday Devotions' is a column of short reflections based on a Lectionary reading of the day, suitable for small group discussion or personal use.
Main Readings: Ezekiel 34.11-16, 20-24; Psalm 100 or Psalm 95.1-7; Ephesians 1.15-23; Matthew 25.31-46
Supplementary Readings: Psalm 68.1-18; 1 Corinthians 2.1-10; 1 Samuel 16.2-13; Psalm 93; Matthew 21.1-11
"I will save my flock, and they shall no longer be ravaged; and I will judge between sheep and sheep." (Ezekiel 34.22)
Have you ever kept livestock as pets? Not a goldfish, cat or dog but farm animals, such as chickens or ducks. My family lives on a sugar cane farm in Northern Queensland, so we had chickens. They were entirely dependent upon us to care for them, but we looked to them for eggs. Some were better layers than others.
A shepherd in Biblical times would be in a very similar situation. He would care for his village's sheep and every day walk them to good pasture and plentiful water. The shepherd was faithful, demonstrating concern for each and every one of his sheep – ensuring that none were lost. However, he also looked to them to provide wool for weaving and meat for food. God is often depicted in the Bible as a shepherd and the analogy is quite clear.
However, we often forget that there is discernment in the role of a shepherd and not just care. The sheep needed to be sorted from the goats that they were mixed with and also from each other.
If we say that we believe in God as our Shepherd, then we have to recognise that our words, actions and behaviours are to be worthy of him.
Jump to next article