WCC publishes 'Global Health COVID-19 Response Framework'
After ongoing consultations between church and healthcare leaders from many countries, the World Council of Churches has published an 'Ecumenical Global Health COVID-19 Response Framework'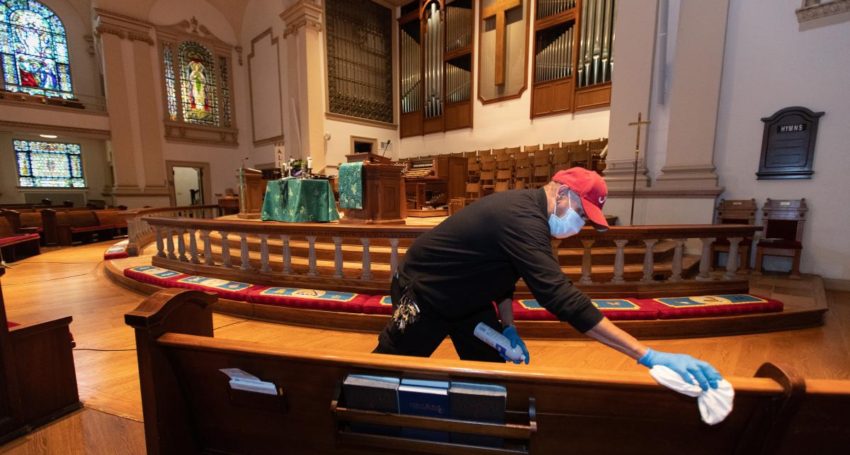 After ongoing consultations between church and healthcare leaders from many countries, the World Council of Churches has published an 'Ecumenical Global Health COVID-19 Response Framework'.
The framework, which is the product of collaboration by more than 40 organizations, provides practical ways to translate the Church's prophetic voice into action in ways that demonstrate love and compassion.
"This framework organically developed from the monthly online meetings that we hold with ecumenical health partners from national Christian health associations, international Christian health organisations and regional conferences of churches from all parts of the world. Many church partners are in the forefront dealing with the COVID-19 pandemic, and are keen to collaborate with governmental and other stakeholders, especially to re-imagine a better post-COVID world." Dr Mwai Makoka, programme executive for Health and Healing, said.
An encapsulation of faith engagement with the pandemic, the framework focuses on short- to medium-term responses to protect and preserve lives and livelihoods. It also creates a context for accelerating progress towards longer-term goals for resilience, human sustenance, and development.
The vision behind the framework embraces a holistic approach to health through mechanisms that provide accurate information, resources to promote resilience, and possibilities to assess and respond to health needs in integrated ways.
In a table format, the framework identifies core challenges and response strategies, and also recommends specific actions to advocates, practitioners, researchers, and other key stakeholders.
This ensures a tool that provides practical, simple guidelines for action through which faith communities can have an impact for their members and beyond in these challenging times.
First published on the World Council of Churches website on 12 November 2020.
Jump to next article