Four-time ARIA Award winner performs with Abri resident in 'By Request' concert
Anglicare Abri resident Paul 'Fluffy' recently performed with four-time ARIA Award winner Katie Noonan in a concert for around 20 other residents, with the concert livestreamed on the Anglicare Southern Queensland's Facebook page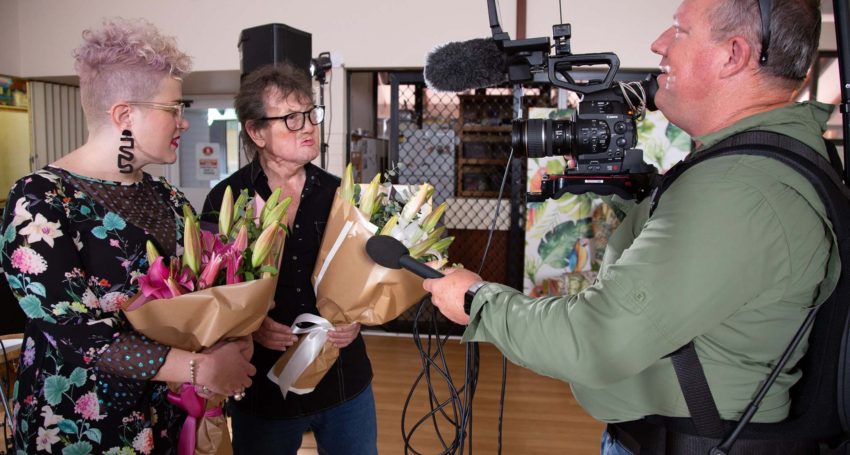 Anglicare Southern Queensland's By Request: A Playlist of Memories was a very successful music series which went viral for all the right reasons in August.
The series involved residents from all eight aged care homes across Brisbane, Gold Coast, Toowoomba, Hervey Bay and in Bundaberg.
Recently Paul 'Fluffy' who is a resident at Abri on the Gold Coast got to perform with four-time ARIA Award winner Katie Noonan for a concert in front of around 20 other residents, which was livestreamed on the Anglicare Southern Queensland's Facebook page.
The concert was a huge success and was a moment 'Fluffy' will never forget.
"I could tell that Paul was a great player from the video even without hearing it I could see that he was a beautiful player by the way he was holding the sticks and just by the way he was playing," Katie said.
"To actually get to play with him was awesome. The thing about musicians is they get better with age.
"For the four of us it was actually a real honour to play with such a great musician."
Paul 'Fluffy' was very happy and pleased to perform with Katie and he spoke very admirably of her.
"I haven't done like a little four-piece band for about six or seven years," he said.
"The guys in the band are very good. They were great to play with. I thought I might be rushed but it felt good."
You can listen to the By Request series here.
First published on the Anglicare Southern Queensland website on 30 November 2020.
Editor's note: The livestreamed concert can be watched on the Anglicare Southern Queensland Facebook page.
Jump to next article