Sunday Devotion: 27 December 2020, First Sunday after Christmas
Praise the Lord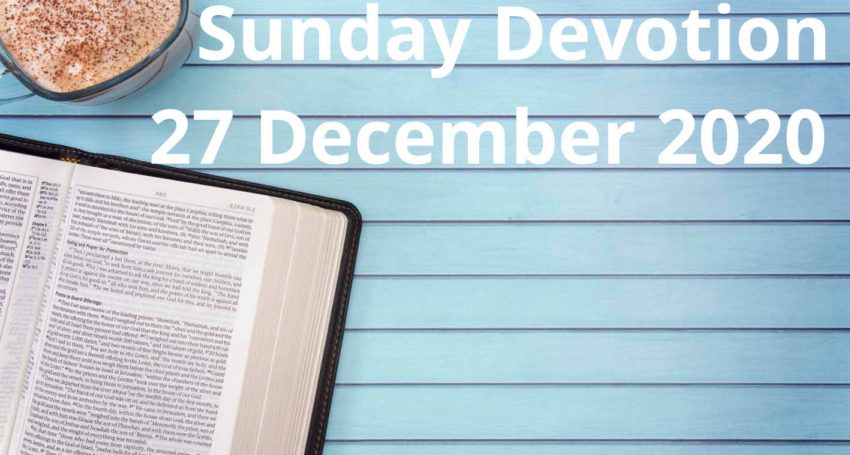 Written by clergy and lay people across our Diocesan community, 'Sunday Devotions' is a column of short reflections based on a Lectionary reading of the day, suitable for small group discussion or personal use.
Main Readings: Isaiah 61.10-62.3; Psalm 148; Galatians 4.4-7; Luke 2.22-40
Supplementary Readings: Psalm 132.10-18; Hebrews 2.5-9; 1 Samuel 1.1-2, 7b-20, 24-28; 'Song of Hannah' (APBA, p.429); Luke 2.41-52
"Let them praise the name of the Lord, for his name alone is exalted; his glory is above earth and heaven." (Psalm 148.13)
When I use to row, I loved the last 500 metres of the race. This was when you started to hear the crowd shout praises, egging you on after the first 1500 metres. Your body was stuffed, but you knew you had to push through to the end. The praises of the crowd ignited an energy that you didn't know you had, spurring you on to finish the race.
In Psalm 148, we read about how all creation sings praises to the Lord, seeking to express admiration, appreciation and thanks to God. We are also reminded how this praise from creation is independent, but also part of the whole. This is how we as Christians should praise God – individually, but also as part of the great cloud of witnesses, and with the whole of creation.
However, this praise is not meant to be kept to yourself, as it's designed to be shared. Just like the crowd shouted praise not to themselves, but openly for their teammates, friends and family to finish the rowing race. We, too, are to share our praises for God and everything he has done with others and encourage them to praise God.
As we embark on this last week of the year and look to a new year, let's take a moment to pause and reflect on the year. Let's give praise to God for who he is and what he has done; looking to continue those praises with the whole of creation into the New Year, encouraging others along the way.
Jump to next article