Sunday Devotion: 31 January 2021, Fourth Sunday after Epiphany
Our God is able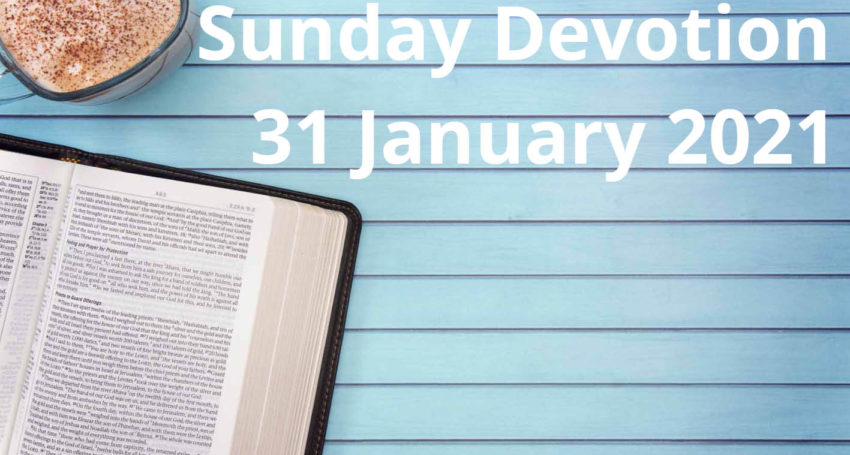 Written by clergy and lay people across our Diocesan community, 'Sunday Devotions' is a column of short reflections based on a Lectionary reading of the day, suitable for small group discussion or personal use.
Main Readings: Deuteronomy 18.15-20; Psalm 111; 1 Corinthians 8.1-13; Mark 1.21-28.
Supplementary Readings: Psalm 119.13-40; John 4.27-42; Deuteronomy 11.18-21; Psalm 112; 1 John 2.18-29.
"Great are the works of the Lord, studied by all who delight in them." (Psalm 111.2)
After some much-needed rainfall recently, my family and I went outside and witnessed a giant rainbow in the sky. The children were full of amazement and our youngest was particularly excited, having never seen a rainbow apart from those illustrated in children's books. What followed were many conversations about how rainbows are formed, whether we can touch them, and why God sent that first rainbow many years ago.
The rainbow – a visible reminder of God's promise to Noah to never flood the earth again – points us to a mighty God, who is deserving of great praise. This is the same God who rescued the Israelites from slavery and delivered them to the Promised Land. The same God who listened to his people and sent kings to rule when they declared they wanted a leader. The same God who protected the prophet Daniel when he was at the mouth of hungry lions. The same God who "sent redemption to his people…commanded his covenant forever" (Psalm 111.9) through the death and resurrection of his son, Jesus.
This God, OUR GOD, continues to reveal his powerful nature to us. He has continued to be faithful to his people, time and time again. "The Lord is gracious and merciful" (Psalm 111.4) and is worthy of our praise. We can be reminded of this as we read through his Word, as we gather together with fellow Christians, and as we reflect on the times in our own lives when we have seen God provide for us and do amazing things in almost impossible situations.
When was the last time you stopped in awe to consider how amazing and faithful God is? Will you make time today, to give him even a portion of the praise that he deserves?
Jump to next article