Sunday Devotion: 7 February 2021, Fifth Sunday after Epiphany
The Lord's renewing strength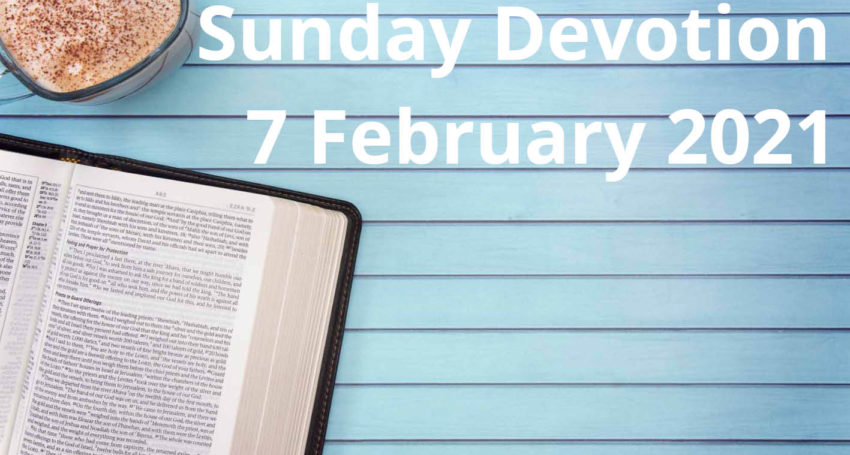 Written by clergy and lay people across our Diocesan community, 'Sunday Devotions' is a column of short reflections based on a Lectionary reading of the day, suitable for small group discussion or personal use.
Main Readings: Isaiah 40.21-31; Psalm 147.1-11; 1 Corinthians 9.16-23; Mark 1.29-39
Supplementary Readings: Psalm 139.1-18; 23-24; John 4.43-54; Genesis 4.1-16; Psalm 147.12-20; 1 John 3.7-14
"…those who wait for the Lord shall renew their strength." (Isaiah 40.31)
Some years ago, as I sat with my mum at the hospital and listened to the doctor advise that my dad had cancer, which was inoperable and leaving him with 12 months at best, I remember thinking how life would never be the same again. My dad was a wonderful, generous and kind man. He was my go-to when I needed advice on any topic, an Ikea flat pack assembled or if I needed something repaired or fixed. Whom was I going to turn to when he was no longer here?
I couldn't comprehend or understand why God was 'taking' my dad. But I did know that I needed God to help me through that terrible time. I couldn't rely on my own strength to get through it. I needed to wait on God – to maintain my faith in that time of heartache and to believe that it was part of God's plan somehow. Only then would I have the strength and energy to cope, and to support and help my mum as well.
Ultimately, I had to accept that it was all in God's hands and part of his plan, despite our grief and the overwhelming sense that there was a huge hole in our life left by my dad's passing.
How do you draw upon the Lord's renewing strength in your time of need?
Jump to next article