Sunday Devotion: 21 February 2021, First Sunday in Lent
Alone with God in the wilderness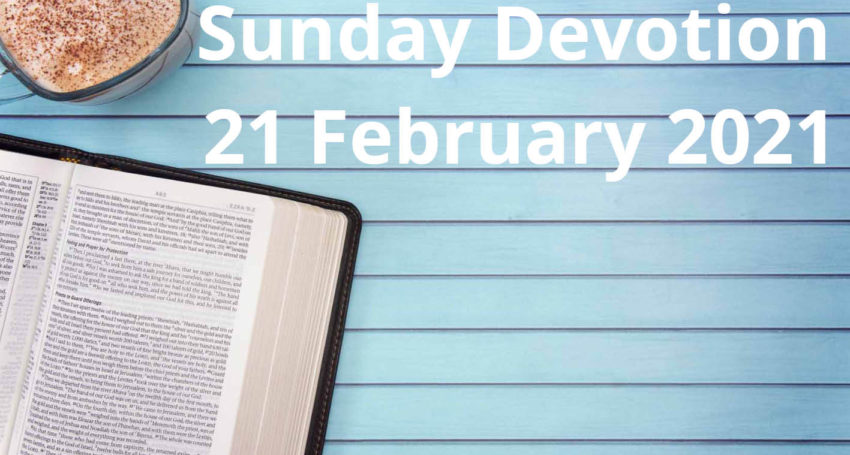 Written by clergy and lay people across our Diocesan community, 'Sunday Devotions' is a column of short reflections based on a Lectionary reading of the day, suitable for small group discussion or personal use.
Main Readings: Genesis 9.8-17; Psalm 25.1-10; 1 Peter 3.18-22; Mark 1.9-15
Supplementary Readings: Psalm 91; Galatians 1.1-12; Jeremiah 2.1-13; Psalm 26; Mark 14.1-25
"He was in the wilderness forty days, tempted by Satan; and he was with the wild beasts; and the angels waited on him." (Mark 1.13)
I am blessed to be a member of the Third Order of the Society of Saint Francis, a lay group of Anglican Franciscans. Most years the Third Order holds a silent retreat. I remember the first time I attended the retreat. As we moved into silence on the first night, I felt a good deal of trepidation and unease at the prospect of total silence. Jesus commenced his ministry with an extended 40 days of silence, a necessary preparation for the start of his ministry. Throughout the Gospels we are told of the times when Jesus would find opportunities to be alone with God, to pray.
Usually Jesus would go to a mountain, the wilderness or a desolate place to pray. Going to the wilderness gives him the opportunity to seek solitude with the Father, as well as the refreshing quality to spend time alone with God in a natural environment.
Since that first silent retreat I have come to welcome opportunities for silence. Living in a busy family home, it is difficult to find opportunities to be alone with God, undisturbed. One of the best ways I have found is to sit in contemplation in a natural setting, perhaps by the sea, in a park or a forest.
As we commence Lent, I invite you to find at least one opportunity to experience the benefits of being alone with God in the 'wilderness'.
Jump to next article