Sunday Devotion: 27 June 2021, Fifth Sunday after Pentecost
And they laughed at him…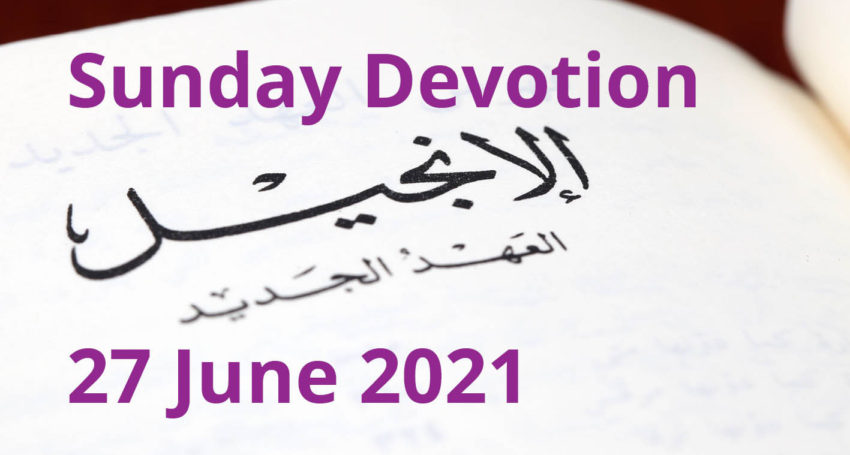 Written by clergy and lay people across our Diocesan community, 'Sunday Devotions' is a column of short reflections based on a Lectionary reading of the day, suitable for small group discussion or personal use.
Main Readings: 2 Samuel 1.1,17–27; Psalm 130; 2 Corinthians 8.(1-6) 7–15; Mark 5.21–43 [Lamentations 3.22-33; Psalm 30]
Supplementary readings:  Psalm 50.14–242; Acts.13.1–12; 2 Samuel.2.1–7, 3.1; Psalm 30; 2 Corinthians 7. 2-16;
"And they laughed at him" (Mark 5.40)
At Army Reserve camps some years ago, our chaplain used to conduct daily early morning Holy Communion in a most conspicuous area out in the open. Not entirely comfortable, I felt it was my duty to support him in this witness and so became his only daily congregation member. Members of the Unit, whom I knew well, often used to walk by with obviously amused looks, which may have extended to laughs in private.
Mark tells us of an incident in Jesus ministry, when one of the leaders of the Synagogue sought His help for a sick daughter. The leader was obviously confident in what Jesus could do, casting aside his dignity in distress. Nearing the Leader's home, Jesus was informed that the daughter had died, but Jesus travelled on. On approaching the home, Jesus asked the crowd outside why they were mourning as the child was only sleeping. The response of the crowd we are told was, "And they laughed at him." This did not deter Jesus, as He continued His ministry by going inside the home and bringing healing to the girl. His focus did not shift.
We may, and most probably will, experience mild amusement, outright criticism, and even in today's world hostility, for our faith and beliefs, but we are safe in His keeping as was the little girl. Jesus is the ultimate in care, compassion and love, focused on what He can do.
All that remains is that we keep our focus on Jesus.
Jump to next article