Get involved in groundbreaking symposium addressing digital transformation
Participate in a public dialogue about digital communication, or submit a case study that sets an example for the world: expressions of interest are invited for active participation in a symposium scheduled for 13-15 September 2021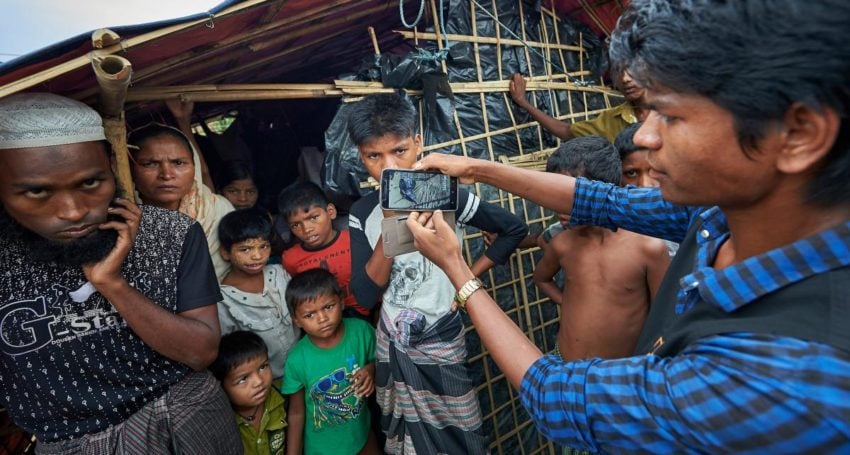 Participate in a public dialogue about digital communication, or submit a case study that sets an example for the world: expressions of interest are invited for active participation in a symposium scheduled for 13-15 September 2021.
The symposium, co-organised by the World Council of Churches (WCC) and World Association for Christian Communication, will focus on the impact of digital transformation on communities and societies. Co-organisers include Brot für die Welt (Bread for the World), Evangelische Kirche in Deutschland (Evangelical Church in Germany), Evangelisches Missionswerk in Deutschland (Association of Protestant Churches and Missions in Germany), and World Student Christian Federation-Europe Region.
The event will bring together research, experiences from different regions and marginalized communities, expert input on economic and political trends, and ethical and theological reflection as a contribution to the WCC 11th Assembly in September 2022.
The aim of the symposium is to explore the challenges of digital communication with a social justice lens, and to identify opportunities for concerted and collaborative actions with faith communities and among faith, civil society, academic, media and technological organizations.
How to participate 
Many people will be able to follow the symposium through livestreamed and recorded sessions. But those who wish to contribute to the dialogue and action planning for the full event, or present a case study, are invited to express their interest.
The symposium will be primarily conducted online, with the programme adjusted for three different major time zones. The debate and action planning in the symposium will be built on thematic presentations and the contribution of three Working Groups working in advance, addressing the major themes of Digital Justice, Public Space and Vision for the Future.
Participation in the symposium will be limited and the intention is to ensure diversity as much as possible in terms of age, gender, geographical location, and different sectors of society.
If you wish to participate as part of the online dialogue and action planning, please fill out an expression of interest form. The deadline is 15 August 2021.
A key part of the symposium will be hearing how communities around the world experience and address digital opportunities and challenges. Organisations, churches, groups, community media and other community networks are invited to share their experiences. This could be in the form of case studies submitted in a variety of formats. Case studies will be included in the background for symposium participants, presented as part of the public resources of the symposium. Several case studies will be selected to be presented during the symposium itself.
To submit a case study, fill out a case study form. The deadline is 4 August.
Click here for the Event: Communication for Social Justice in a Digital Age .
First published on the World Council of Churches website on 15 July 2021.
Jump to next article