Sunday Devotion: 25 July 2021, Ninth Sunday after Pentecost
Sometimes a fish is just a fish, sometimes it's a piece of boiled meat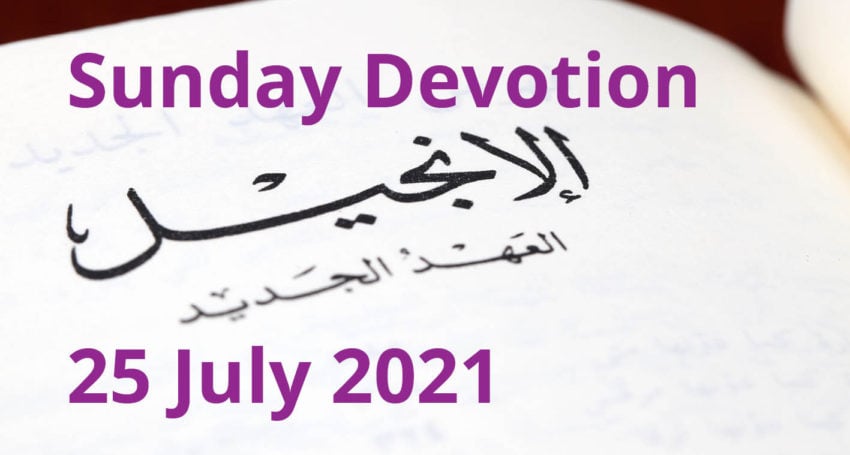 Written by clergy and lay people across our Diocesan community, 'Sunday Devotions' is a column of short reflections based on a Lectionary reading of the day, suitable for small group discussion or personal use.
Main Readings: 2 Samuel 11.1-15; Psalm 14; Ephesians 3.14-21; John 6.1-21 [2 Kings 4.42-44; Psalm 145.10-18]
Supplementary Readings: Psalm 146; Acts 14.20b-15.4; 2 Samuel 11.16-27; Psalm 145.10-18; Ephesians 3.1-12
"One of his disciples, Andrew, Simon Peter's brother, said to Jesus, 'There is a boy here who has five barley loaves and two fish. But what are they among so many people?'" (John 6.8-9)
Irish writer and teacher Frank McCourt tells the well-known nursery rhyme of 'Humpty Dumpty' to his class and for a whole lesson there's a heated discussion, with students saying things like: "This egg falls off the wall and if you study biology or physics you know that you can never put an egg back together again." McCourt asks a question that provokes the heated discussion, "Who says it's an egg?" The students respond indignantly with, "Of course it's an egg! Everyone knows that!" The class is thinking. They search the text for 'egg', any mention of 'egg', refusing to give in. They're comfortable with the idea of 'egg' and hence wonder why teachers have to come along and destroy everything with analysis.
The writer of John's Gospel tells us a well-known story. It is so well known that we read it, almost without thinking – and the translators are little help to us here. When Mark tells the same story, the disciples gather five loaves and two ἰχθύας ('fish'). In John, they find a small boy who has five loaves and two ὀψάρια, which could mean 'fish' but it could also refer to 'pieces of boiled meat'. Possibly it doesn't matter, but ἰχθύας and ὀψάρια are two different words and the translators want to make sure that if we're looking for an egg, that we find an egg.
The great gift of our scriptures is that they always have more to tell us and sometimes it takes only a little digging to reveal new and deeper insights. If we take for granted that we know all there is to know about this or that particular story and we don't do just a little bit of work to dig deeper, we may never move beyond a Sunday School understanding of the faith. Whether we're a brand-new Christian or have been a Christian all our lives, ongoing Christian education is a vital part of the faith journey.
When was the last time you participated in a Bible study or engaged in adult Christian education?
Jump to next article