Sunday Devotion: 8 August 2021, Eleventh Sunday after Pentecost
Growing up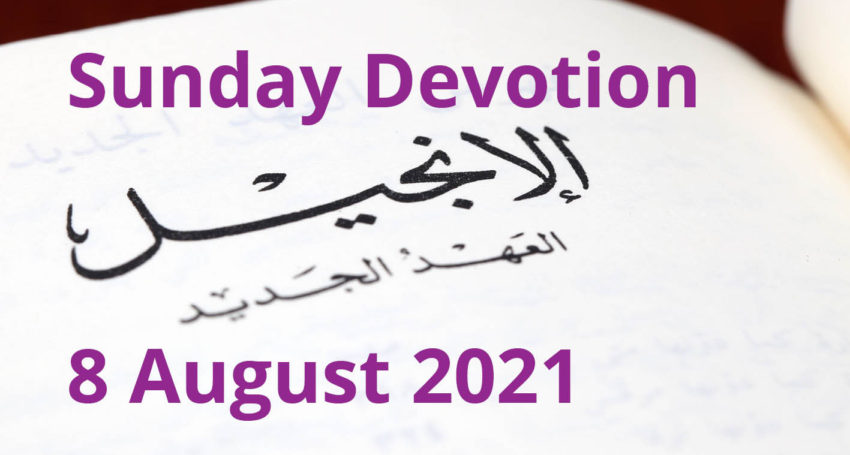 Written by clergy and lay people across our Diocesan community, 'Sunday Devotions' is a column of short reflections based on a Lectionary reading of the day, suitable for small group discussion or personal use.
Main Readings: 2 Samuel 18.5-9, 14, 31-33; Psalm 130; Ephesians 4. (17-24) 25-5.2; John 6.35, 41-51 [1 Kings 19.4-8; Psalm 34.1-8]
Supplementary Readings: Psalm 147.12-20; Acts 15.22-35; 2 Samuel 19.1-15; Psalm 34.1-10; Ephesians 5.1-14
"Out of the depths I cry to you, O Lord. Lord, hear my voice! Let your ears be attentive to the voice of my supplications!" (Psalm 130.1-2)
"Grow up!" Have you ever said that to a child? I have been guilty of telling my children to grow up when they became frustrated, crying about something they should have been able to do by themselves. We tell our children to grow up because we want them to become independent.
While we expect our children to become more independent and to run to us less for help as they mature, God wants just the opposite of his children. A mature child of God is not someone who runs less to God; a mature Christian runs to God more. God tells us to grow up. We do this when we cry more and rely more on him.
We can become irritated when our children cry for help. God, on the other hand, loves it when his children cry for help. He doesn't mind what time of day it is or even if we cry to him about the same thing over and over. God commands us to pray this way. This helps me to appreciate when my children run to me, giving me patience and a greater willingness to listen.
How often do we cry to the Lord? Do we cry to him only when all else has failed? Let us grow up and turn to God with all our concerns.
Jump to next article