Sunday Devotion: 26 September 2021, Eighteenth Sunday after Pentecost
Jesus is the preserver of our faith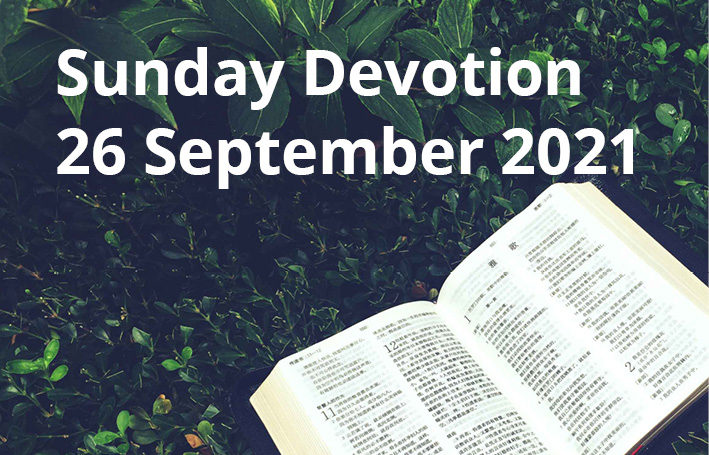 Written by clergy and lay people across our Diocesan community, 'Sunday Devotions' is a column of short reflections based on a Lectionary reading of the day, suitable for small group discussion or personal use.
"Salt is good; but if salt has lost its saltiness, how can you season it?" (Mark 9.50)
Main Readings: Esther 7.1-6, 9-10; 9.20-22; Psalm 124; James 5.12-20; Mark 9.38-50 [Numbers 11.4-6, 10-16, 24-29; Psalm 19.7-14]
Supplementary Readings: Psalm 98; Mark 11. 27-33; Esther 9.23-32; Psalm 19.7-14; James 3.13-4.7a
During my confirmation service in my mid-30s, a prayer was read by the minister. He said that if we take the salt as Jesus Christ, the more we learn about him then the saltier we become. While I had heard and read this scripture many times before, I had never thought about the salt being Jesus.
The minister's prayer confirmed for me how important faith in Jesus is. Just as salt has long been used as a preserver of meat, Jesus is the preserver of our faith. As people grow in faith, they become more salty.
"Salt is good" for the Christian and for those the Christian is supporting. For example, when a Christian is supporting a loved one in hospital, a salty faith helps the person to focus and pray. In order to become more "salty", Christians need to read their Bible often and pray to Jesus.
Jesus is the preserver that strengthens our faith.
Jump to next article