Sunday Devotion: 24 October 2021, Twenty-Second Sunday after Pentecost
With truth's bitterness comes blessing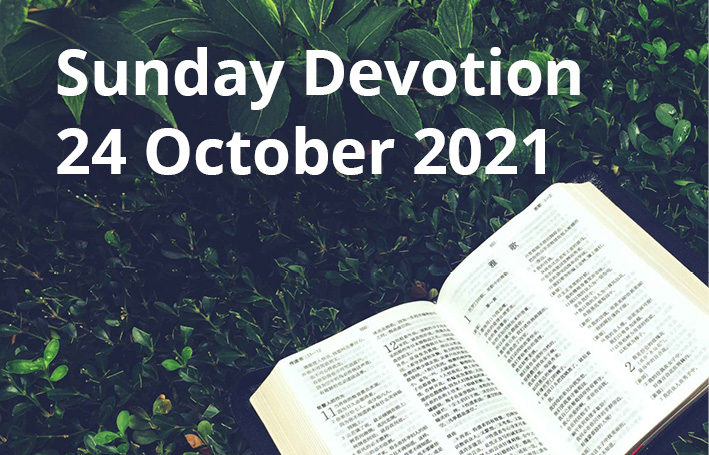 Written by clergy and lay people across our Diocesan community, 'Sunday Devotions' is a column of short reflections based on a Lectionary reading of the day, suitable for small group discussion or personal use.
Main Readings: Job 42.1-6, 10-17; Psalm 34.1-8 (19-22); Hebrews 7.21-28; Mark 10.46-52; Jeremiah 31.7-9; Psalm 126
Supplementary Readings: Psalm 110; Mark 12.28-37; Job 42.7-9; Psalm 126; Hebrews 8.1-6
"The Lord blessed the latter days of Job more than his beginning" (Job 42.12)
When I was growing up the only man in my village in South Sudan who believed in Jesus was my uncle, Paul Majak, as everyone else worshipped the local gods. In a single year, my uncle lost five children who were killed at different times in bomb explosions, in childbirth and while fighting in the war. He also lost his wife in the same year while she was giving birth.
Villagers made fun of him, asking him in a teasing way where his God was now as he had lost his wife and all of his children, except one daughter, within 10 months. Despite losing so much, he remained obedient to God like Job and continued to praise him. The courage my uncle showed through his affliction eventually inspired other villagers to worship Jesus as the true God. Now, there is a big church in my village. Many years later, I spoke to him on the phone and he told me that he had been blessed like Job in his later years, as God had blessed him with more children.
Both my uncle and the story of Job have taught me that the most important things are faith and trust in God. If we have faith and trust in God, we can leave the rest to God.
The trials of the righteous are often so many, but with obedience, faith and trust God will set us free from our affliction.
Jump to next article