Advent is a season of expectation and preparation
Advent calendars may have been humbler in the 1800s than some produced now, but the idea remains a simple and powerful one – counting each of the days of Advent, waiting for the Christ child. I remember the excitement I felt as a child, opening the little windows that revealed pictures with Advent themes and the anticipation that grew," says The Rev'd Sue Grimmett, while offering an Advent calendar resource and suggestions to readers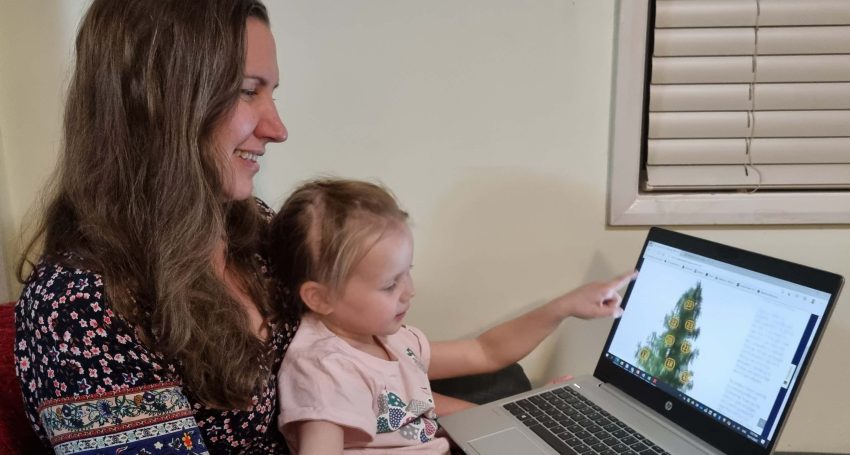 Advent calendars have long been a part of many people's family traditions, and children have been counting down the days to Christmas and opening windows to surprises since the 19th century. Like many Christmas traditions, Advent calendars first originated in Germany, with the first one recorded in 1851.
Advent calendars may have been humbler in the 1800s than some produced now, but the idea remains a simple and powerful one – counting each of the days of Advent, waiting for the Christ child. I remember the excitement I felt as a child, opening the little windows that revealed pictures with Advent themes and the anticipation that grew as the day grew closer when I could open the large double window on Christmas Eve, revealing the nativity scene with starlight beaming down upon the baby Jesus.
There are many Advent calendars readily available to buy from supermarkets – from those with cheap chocolates hiding behind the windows to more expensive alternatives offering surprises of wine or jewellery to children's movie-themed designs where small toys are revealed day by day.
However, it is easy and fun to create your own calendar that captures more of the spirit of waiting in Advent and the joy and wonder of the coming of the Christ child at Christmas. Creating your own means that some of the oldest traditions of Advent calendars can be revived.
Scripture readings or Advent thoughts can easily be tucked into spaces behind windows, with home-baked treats wrapped and carefully hidden. Gifts of poems, cards or crafts can also make lovely surprises.
The Advent work of preparing our hearts can be helped by challenges tucked into a calendar. Written messages could invite the reader to pause and take time for silence in the day, or perhaps to name five things for which to be grateful. Other challenges could be more practical, such as helping a family member with gardening or housework, offering hospitality to a new neighbour, picking up rubbish from the street or finding out about the work of a local community centre or refugee hub.
Suggestions for a DIY Advent calendar, include:
Use paper bags, envelopes (or even socks!) pegged on rows of colourful ribbon with numbers for the days and surprises and notes/readings/invitations inside.
Craft boxes with ready-made small drawers can make great Advent calendars.
If you don't have time to create one, there are many empty calendars made from wood or card or fabric available to buy, which you can reuse year after year.
Create an online calendar! The virtual windows can be clicked open day by day to reveal personal video messages, music, poetry readings, drama or puppet plays!
The options are limited only by your imagination.
At St Andrew's Indooroopilly in Advent 2020, a virtual Advent calendar became another way that we could mark the season together – even if we had to stay home. This year our parish's Advent calendar was refreshed with some new media surprises offered by gifted creative people in our congregation behind windows on our virtual tree.
Advent calendars provide an opportunity for reminding us daily to prepare our hearts for the coming king; one who will reign not over mighty empires, but through the power of love and mercy, bringing peace to all humankind and creation. The day-by-day reminder is that wherever we are, we are invited to be co-creators of that kingdom; a kingdom ushered in by the God who came to earth as a vulnerable babe and dwelt amongst us.
What could you create to surprise, challenge or inspire your family or faith community as you count down the days this Advent season?
You can find the St Andrew's, Indooroopilly virtual calendar online.
Jump to next article