Liturgy suggestions for children in Advent
"'Advent' is the root of the word 'adventure'. May this and every Advent fill you with a sense of adventure, wonder and delight," says The Rev'd Canon Dr Marian Free, while offering liturgy suggestions for the Advent season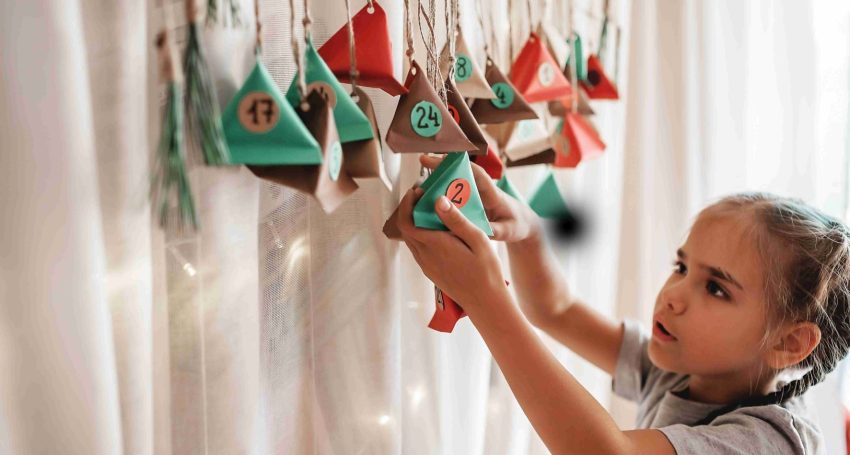 Advent is a wonderful time to experience being a kingdom people. We are united in our sense of joy and awe as we await Christmas and the Incarnation and we are set apart from the world in that our preparation for Christmas includes meeting together in worship.
I have to confess that Advent is my favourite time of year. It brings back happy memories of childhood of Advent calendars and of the anticipation of wondering what lay beneath the window flap. I can picture my young self sneaking a look at the window for December 24 and then trying to hide the fact that I had looked ahead. The picture was always the same. After a month of Christmas themed pictures – bells, baubles, stars – Christmas Eve always featured the Nativity. Nevertheless, my sense of wonder was undiminished.
As an adult I love my magnetised calendar, which allows me to build the picture of the manger day by day and I have a lot of fun with the online calendar to which I treat myself.
Perhaps my own love of Advent makes preparing Advent celebrations for children so easy. There are so many ways in which one can build anticipation based on the idea of the Advent calendar. In general, I have tended to follow the themes of the readings: Promise, Repentance, Assurance, Seeking, Birth. Although, it would be equally possible to follow the Advent themes of Peace, Joy, Hope, Love.
For myself the notion of building on and building up a picture is important. In that way, much as with an Advent calendar, it is possible to evoke the sense of expectation. The children (and adults) find themselves wondering what is going to happen next week. Of course, many parishes are used to lighting the Advent wreath in the sanctuary area of the church, which also achieves this purpose. The parishes in which I have served have been quite creative in this regard. On one occasion we created a five-point star, each point having the theme of the week written on it. Each week a point was added to the star, the last being added on Christmas Eve. A children's talk accompanied the activity and children could have their own version to make and to take home.
Another time a beautiful banner featuring an empty crib was fabricated. Each week of Advent another ray of light emanating from that crib was added until Christmas Eve when the last ray was attached and the Christ child was placed in the crib. Yet another time a Christmas tree was created – a cross bar ('branch') of different lengths was added each week (again with the theme imposed) until the 'cross' had become a tree. On Christmas Eve a completed tree was decorated with tinsel and faux candles.
The possibilities are endless, limited only by one's imagination. Think of a weekly fabric Advent calendar with a pocket for each week and a fifth for Christmas Eve, a modified Jessie tree with a 'decoration' added each Sunday.
'Advent' is the root of the word 'adventure'. May this and every Advent fill you with a sense of adventure, wonder and delight.
Jump to next article