Week of Prayer for Reconciliation: "a coming together of hearts, minds and souls"
"The focus on prayer during the Week of Prayer for Reconciliation will give us all an opportunity to pray specifically for a building up of the Body of Christ in a coming together of First Nations peoples and non-Indigenous peoples. The power of this is a coming together of hearts, minds and souls," says The Rev'd Canon Bruce Boase, Chair of the ACSQ Reconciliation Action Plan Working Group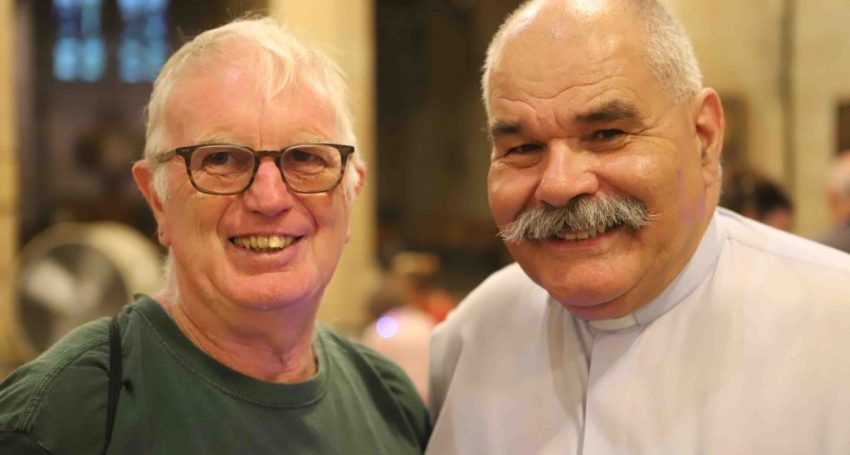 A little while ago I was present at an encounter between an Aboriginal Woman and a non-Indigenous woman of European descent. The two knew one another, living and sharing in the same small community, and so their journeys often intersect.
Some years back the Aboriginal woman lost her son. He had died by suicide. This encounter was at the funeral of the other woman's husband. He had also died by suicide. Whilst some words came, both women knew that these were not needed. What was needed was an embrace. I am not sure if there were any divides between the women. If there were, they were broken down by their embrace, which said what words could not say, "I cannot know all you are feeling, but I am here beside you."
Their reconciliation was not with each other, but with their circumstances. The embrace was not arranged. The woman who lost her husband had to be there. The Aboriginal woman had to be there. I had to be there. God was there.
It is in the meeting of hearts like this where barriers dissolve and divisions heal – where we see the living Christ at work. Reconciliation is just so important in our relationships with one another. Only with this reconciliation can we be reconciled with God through Christ. Jesus' death and resurrection provide the ultimate healing for us – healing from sin and the pain of broken relationships. Reconciliation is the start of healing.
Whilst reconciliation is a necessary part of our day-to-day walk with Christ, it is good to be able to focus on this necessity. Putting aside the Week of Prayer for Reconciliation annually provides us with intentional space and time for this prayerful focus.
The focus on prayer during the Week of Prayer for Reconciliation will give us all an opportunity to pray specifically for a building up of the Body of Christ in a coming together of First Nations peoples and non-Indigenous peoples. The power of this is a coming together of hearts, minds and souls. Prayer is an essential part of this process. It ought to be each day, but for this week I urge all Christians to give that special focus to your prayers.
National Reconciliation Week (NRW) and the Week of Prayer for Reconciliation are held between 27 May and 3 June annually. These dates mark two significant milestones in the Reconciliation journey – the successful 1967 referendum and the High Court Mabo decision respectively.
This year's NRW theme is "Be Brave. Make Change." Visit the Reconciliation Australia website for posters and resources and to register your NRW events. Find out about Diocesan NRW events by visiting the anglican focus 'Events' page.  
Editor's note: If you need or anyone you know needs help, call Lifeline on 13 11 14, Kids Helpline on 1800 551 800, MensLine Australia on 1300 789 978 or Suicide Call Back Service on 1300 659 467.
Jump to next article