St Bart's, Toowoomba art exhibition
"St Bart's, Toowoomba piloted a new initiative this year to help our community celebrate Easter. We launched our first art exhibition with over 80 artworks created by our congregation members. People from all three Sunday services participated, including the children. The theme for the artworks was 'resurrection'," says Diana Wong from Resource Church St Bart's, Toowoomba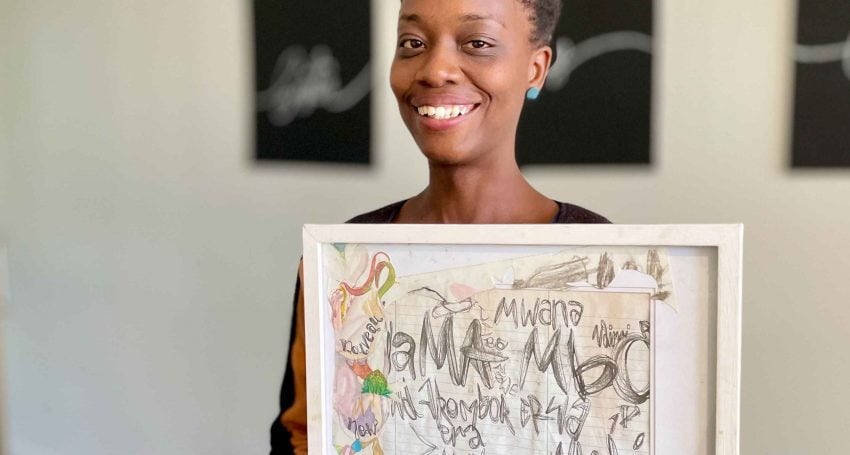 St Bart's, Toowoomba piloted a new initiative this year to help our community celebrate Easter. We launched our first art exhibition with over 80 artworks created by our congregation members. People from all three Sunday services participated, including the children. The theme for the artworks was "resurrection".
We announced the plan about three weeks before Easter to give people some time to mull over their creative ideas (though in future, I think I will give people an even longer lead time).
Children were given an A4 template to take home, with space to draw their artwork and to write their name and some details about their picture.
As Easter drew nearer, we mounted three chalkboard panels with the words "Easter is coming!" in the foyer. They were set up where the artworks would be displayed to help build anticipation for the event. As this expectation grew, the exhibition became a tool for congregation members to invite people in the wider community to church at Easter.
The art exhibition also served as a visual aid for the Easter story, showing how all the different Holy Week and Easter services are part of one continuous narrative. For this reason, on Maundy Thursday, the first chalkboard panel depicted elements of the Passover, just as Jesus had celebrated before His crucifixion. The Good Friday panel depicted the cross. And, on Easter Day, parishioners were greeted with a resurrection-themed art exhibition bursting into life! It was a visually lovely way to celebrate and reflect on Jesus' resurrection, which is so central to our faith.
It was wonderful seeing the range of different artworks contributed. Over 80 original pieces were created, including drawings, collages, acrylic paintings, photographs, watercolours, Lego art, paper mâché structures and textile art.
Creating the artworks gave our artists time to meditate on the resurrection and their own response to it.
One artist, Vivienne, reflected during the process that she, "Had received eternal life through the resurrection" and "wanted to show others that it could be theirs also."
Another artist, Tanya, created a collaborative artwork with her two young granddaughters – Ellie who is two years old and Ivy who is 11 months old. She shared that, "Joy, laughter, curiosity and love were in abundance as we 'created art' together. As I was putting the final touches on this canvas, I started thinking about God's unfathomable love for us."
Tanya also shared that the art exhibition became a talking point with people who are unchurched in her life. She shared photos with them, particularly enjoying showing the children's artworks.
One of the children, Ludia, summed it up in her artwork, writing: "I am happy because Jesus is risen."
Top five tips for coordinating a parish art exhibition:
Announce the initiative at least six weeks before the exhibition launch to give artists time to create their artworks. We also gave children time to work on their artworks during Sunday school.
Choose a clear theme for the artworks, such as "resurrection", "redemption", "salvation" or "forgiveness" (to just name a few ideas!).
Find a team of people to help you to install the artworks. It takes more time than you think to put up 80 pictures.
Plan where and how you want the artworks displayed. We framed the children's artworks, which looked great, but this can be time consuming and more expensive. Children's artworks could also be attached to some stiff cardboard or laminated.
Invite people from the wider community (such as artists' friends and family members) to the exhibition to enjoy the fruit of the artists' creative labours.
Jump to next article