"Dear Future, I am ready"
"As for my friend, Ali, while life has not been easy following his release as he struggles financially to pay for basics, he is thankful for his freedom. He is also grateful to supporters of refugees, including many local Anglicans, who continue to bear witness to their suffering and advocate for more humane policies," says Peter Branjerdporn from our Justice Unit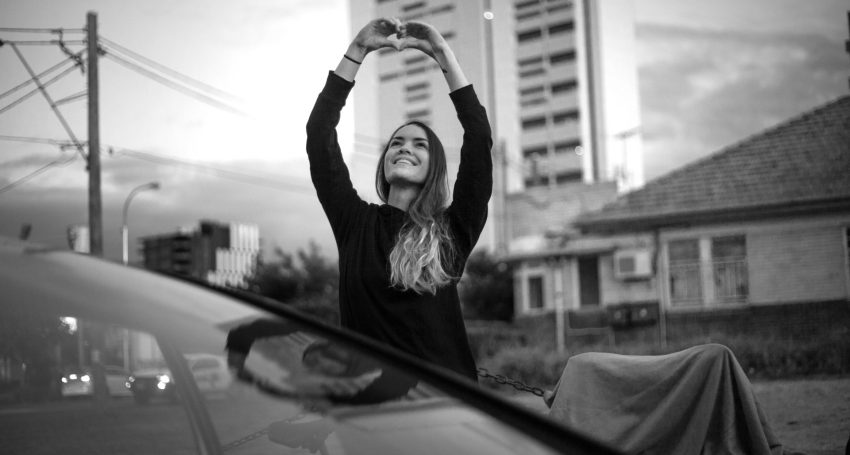 "Let's go," I said to my friend, Ali (not his real name), as we started to head out to a café from the tiny motel room assigned to him.
"Wait, Peter, I need to grab my room key," Ali said.
He grabs the key, pauses for a moment, then looks up at me with a smile remarking, "I have a key! I still can't believe this is real. I have freedom, Peter!"
This was one of Ali's first trips to a café after being released from indefinite immigration detention. After knowing one another for many years, but only ever communicating via a messaging app, it was the most bittersweet cup of coffee I've ever had with a refugee friend.
When we had that coffee together two years ago, Ali had just been released from the infamous Kangaroo Point Central Hotel Alternative Place of Detention (APoD) where 120 refugees were locked up for over a year after being medevacked from Papua New Guinea and Nauru to receive urgent medical care.
People of faith, including The Very Rev'd Dr Peter Catt, The Rev'd Canon Gary Harch, The Rev'd Nicholas Whereat and myself from our Diocesan community, as well as a number of St Andrew's, South Brisbane parishioners were among the thousands of people who turned up in support of the men's release.
We kept vigil by singing, praying and reading scripture and providing practical support, such as cooking and making cups of coffee for overnight protesters, and peacefully asking for the refugees' freedom.
For 10 years, under successive Federal Governments' indefinite offshore detention regimes, refugees like Ali fought for their lives while trapped in the hopelessness of cruel immigration policies. While many have been released into "community detention", there is still a person being held at the Brisbane Immigration Transit Accommodation (BITA).
Hamid, an Iranian refugee who was brought from Nauru to Australia in February 2023, is still being needlessly held in detention. Hamid was initially held in a Brisbane CBD hotel, where there was no access to fresh air, and then transferred to BITA. He is suffering from the trauma of indefinite detention, which is made worse by the prolonged separation from his two children. His daughter is now in the US after being welcomed there in 2020, while his son, who attended a vigil for Hamid two weeks ago at BITA, was released from hotel detention in 2022. Hamid's mental health continues to worsen each day that he is not reunited with his family.
Hotel detention, like in the Meriton Brisbane, has been deemed by medical experts to be harmful to the physical and mental health of refugees for many reasons, including the lack of private spaces for people to meet with lawyers, and the little access to programs and activities. The Australian Human Rights Commission, along with many refugee advocacy organisations, has recently called for the use of hotel immigration detention to cease because of possible serious harm, particularly for those who have pre-existing conditions or who have previously experienced trauma.
As for my friend, Ali, while life has not been easy following his release as he struggles financially to pay for basics, he is thankful for his freedom. He is also grateful to supporters of refugees, including many local Anglicans, who continue to bear witness to their suffering and advocate for more humane policies.
Ali and 11 other men who were held in the Kangaroo Point APoD will feature at an upcoming photo exhibition at St John's Cathedral, which is being launched on Wednesday 19 July between 7pm and 8.30pm.
Titled, "Dear Future, I am ready" in a nod to a message from a refugee who was photographed, the exhibition gives a public voice to survivors of Australia's torturous offshore immigration detention regime, which was first announced 10 years ago by the (then) Prime Minister Kevin Rudd.
The launch event will begin with a brief liturgy to commemorate the resilience of refugees.
The liturgy will be followed by an address from the photographer — independent photojournalist and Senior Lecturer and Program Director of Journalism and Communication at Griffith University, Dr Kasun Ubayasiri.
Other special guests will speak during a Q&A, with fellowship over a hot drink closing the launch. For more information about this free event or to register, please visit the Eventbrite page.
Here are three things you can do to help people seeking safety:
1. Attend the "Dear Future, I am ready" Refugee Vigil, Exhibition Launch and Q&A at St John's Cathedral on Wednesday 19 July between 7pm and 8.30pm. Register online.
2. Pray for the release of refugees who continue to suffer after 10 years of arbitrary immigration detention, like Hamid who is being needlessly held at BITA.
3. Contact The Hon Clare O'Neil, Minister for Home Affairs, and The Hon Andrew Giles, Minister for Immigration, Citizenship and Multicultural Affairs, to urge them to follow the advice of medical experts and release refugees from inhumane hotel detention and, in Hamid's case, from BITA.
Jump to next article