10 tips for making your faith community's next retreat relaxing and renewing
"Like any ministry activity, it is important that a parish or other faith community plans well for a retreat," says Bishop Bill Ray from Resource Church St John's Cathedral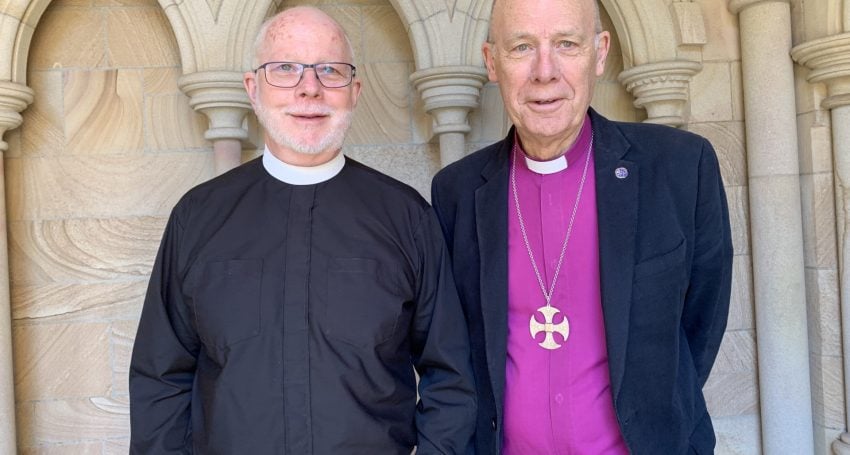 Retreats are for all who follow Jesus — both clergy and laity.
Retreats for faith communities, such as parishes, are generally held over a weekend or long weekend, giving parishioners an opportunity to wait on God and discern God's guiding hand in their lives.
Many of us today live a frenetic lifestyle, where we race from here to there. In such situations, people may find they focus more on activities rather than on prayer and reflection. A retreat for your parish or other faith community is a wonderful way to withdraw from the world and its distractions. As the Psalmist states, "Be still and know that I am God", so that as individuals and faith communities we can exalt God among the nations (Psalm 46.10).
Retreats enrich, centre, challenge and empower those who attend. While retreats can take different formats, there is always time for silence. This may vary from a few hours to whole days. Retreat conductors usually provide some input on a theme, with a time of silence following at some point to enable personal meditation or reflection.
Conductors also often provide spiritual direction to retreatants to help address their questions and concerns.
Thus, it is important that you encourage your faith community to prepare before they attend a retreat rather than arrive trusting that it will "all work out". It is important that all retreatants are "retreat ready" by praying ahead of the retreat and slowing down as much as possible in the days leading up to it.
Likewise there is a real sense that the retreat continues as people leave the retreat centre. People generally continue their retreat reflections when they return home, praying about a particular issue or something God has brought to their attention. It is helpful for community leaders to be available for retreatants upon their return home.
Like any ministry activity, it is important that a parish or other faith community plans well for a retreat. We need to provide opportunities for God to work in and through the lives of faith community retreatants.
There will likely be some folk who are apprehensive if the retreat is the first retreat they have been on or the first one they have attended in many years, so ensure that there are mature people in their faith who are available to support them prior to, during and after the retreat.
Here are 10 retreat facilitation tips for faith communities:
1. Start your planning early by forming a working group, enabling your faith community to help shape the retreat from the start. As appropriate for your retreat, factor in communal worship, silent prayer/reflection, retreat conductor in-put, fellowship and post-retreat support in your planning.
2. Encourage people in your faith community to pray for God's blessing upon the retreat, such as in e-newsletters, pew sheets and notices and on church signage and social media channels.
3. Be discerning about a retreat theme — the more focused the better — and consider tying the theme to a current focus of your faith community, such as one from your Mission Action Plan or one that emerged from a visioning day or talking circle.
4. Book a suitable venue that meets the spiritual needs of your folk, ensuring that the centre offers a space for people to enter into the quiet and stillness needed to wait prayerfully on God.
5. Book your retreat conductor early, choosing a conductor who fits the charism of your community.
6. Establish a budget so that people are aware of the costs involved and able to save ahead of time, giving people plenty of notice (at least six to eight weeks) before the retreat is held so they can arrange childcare if needed.
7. Ensure pragmatic necessities are covered, so the retreat is inclusive — that dietary needs will be met, that accessibility (such as wheelchair, wheelie walker or pram access) is covered and that transport (e.g. carpooling) is arranged.
8. Bring along resources and stationery, such as Bibles; workbooks; sketch books, pencils, paints and brushes; and, lined paper and biros for prayer, prose and poetry writing.
9. Ensure retreatants settle in well and are aware of the agenda/timetable and that "first timers" know how a retreat functions.
10. As Rebecca Ruiz says in Five Ways to Follow St. Ignatius's Example, "Step away from the hustle and bustle of daily life, and take some time to make yourself available to God."
Jump to next article