Cathedral Peace Day celebration nets award-winning activist and former Socceroos captain Craig Foster as keynote speaker
Renowned social justice activist, broadcaster and former Socceroo captain Craig Foster AM headlines this year's International Day of Peace commemorations at St John's Cathedral on 21 September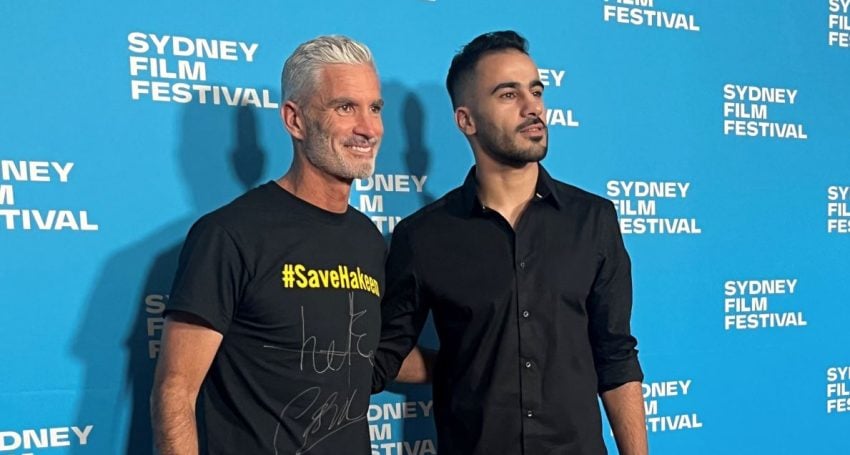 Renowned social justice activist, broadcaster and former Socceroos captain Craig Foster AM headlines this year's International Day of Peace commemorations at St John's Cathedral during the 75th year of the Universal Declaration of Human Rights' adoption.
St John's Cathedral and the United Nations Association of Australia Queensland (UNAAQ) will co-host the 21 September International Day of Peace commemorations, which include the 12th annual Brisbane Peace Lecture and the Celebrating Local Agents of Peace Awards.
Given Foster's strong advocacy work for refugee, Indigenous and humanitarian rights — as well as the recent release of The Defenders on the Prime Video streaming network, which prominently features Foster — his selection as the giver of the Brisbane Peace Lecture is a perfect fit.
The multi-hyphenate Foster is well known around the world as a human rights activist, former Socceroos Captain, broadcaster, author and adjunct professor.
Earlier this year he was the subject of the award-winning documentary film The Defenders, which covered his successful campaign to free footballer Hakeem al-Araibi from unjust detention in Thailand where he faced extradition to, and potential execution in, Bahrain.
Foster, affectionately dubbed "Fozz" or "Fozzy", is a familiar face to football fans nation-wide and has been a fixture on Australian television screens for decades as a football commentator and analyst.
He gained international attention as a social justice advocate in 2018 and 2019 for his leading role in the #SaveHakeem campaign and subsequent lobbying of FIFA and the Australian government to intervene in al-Araibi's case.
Hakeem al-Araibi was eventually freed from detention after the extensive and widely publicised campaign, which was supported by prominent players such as Didier Drogba, Gary Lineker and Samantha Kerr.
He returned to Australia where he took up the position of Community and Human Rights Advocate with Football Victoria.
Foster believes that his profile as a sports personality, al-Araibi's profession as a footballer and the unifying nature of sport were critical factors in the success of the #SaveHakeem campaign.
"The #SaveHakeem campaign was a global success because it characterised one of the world's most vulnerable and demonised groups, refugees, as human," Foster said.
"Sport enabled this leap for millions of people around the world who saw Hakeem as a young man in danger, not through the prism that refugees are characteristically framed, through a deficit or criminal narrative.
"By changing the language and using the social power of sport to unite, we were able to give Hakeem a chance at life."
For St John's Cathedral Dean The Very Rev'd Dr Peter Catt, the decision to select Foster for the role of keynote speaker was two-fold.
"Why was Craig selected? Two reasons. Firstly, Craig's record in using his profile to advocate for the rights of those seeking asylum in this country. Secondly, his capacity to motivate young people to take an interest in building a more compassionate society," The Very Rev'd Dr Catt said.
United Nations Association of Australia Queensland (UNAAQ) President Claire Moore agrees that Foster's selection as keynote speaker was fitting given his social justice work and his ability to connect with the Australian community.
"There has been discussion with our team about having Craig Foster as a keynote speaker over a number of years — it has been very hard to secure him because he is so sought after — because of his work particularly around refugee rights and that special relationship he has with the Australian people," Ms Moore said.
"People like him, they respect him, they understand his qualities as a sportsperson and his courage in speaking out on issues of social justice and human rights."
Ms Moore will introduce Craig Foster as part of the event's exciting line-up.
Annual events such as the Brisbane Peace Lecture are an important opportunity for the Church to work alongside activists like Craig Foster, and regular event partners, such as the United Nations Association of Australia Young Professionals; the Rotary Peace Centre, UQ; the Women's International League for Peace and Freedom; Just Peace Queensland; and, tertiary institutions Griffith University and the University of Queensland, towards the shared promotion of peace.
The Very Rev'd Dr Peter Catt sees this unity between churches, activists, community organisations and universities as a necessary foundation to keep peacemaking efforts strong and effective.
"Peacemaking is an active process and the peace we seek to build is the product of good relationships that are focused on justice," he said.
"Building strong relationships with like-minded groups is both a source of encouragement and provides access to an increased capacity to do the tough work that peacemaking requires."
Partnership between the Church and the United Nations Association of Australia goes to the heart of the United Nations' Sustainable Development Goals and UNAAQ President Claire Moore sees the relationship as critical to supporting vital community work.
"The United Nations Association celebrates the partnership we have with the St John's Cathedral community, particularly the ongoing work of the Dean, The Very Rev'd Dr Catt, who has been active in this space for so long and has been a huge supporter of the International Day of Peace," Ms Moore said.
"The critical nature of people sharing and working together is inherent in the United Nations' Sustainable Development Goals 2030 Agenda — one of the key goals is partnership because no organisation or community can do it alone.
"Partnership is core in terms of what we do in community — you can be more powerful together, you share skills, you share resources, you share knowledge and you grow, and we hope the International Day of Peace maintains that image of partnership."
In addition to Craig Foster's keynote speech, Kate Maccarone, from the United Nations Association of Australia's Peace and Security Program, will deliver the United Nations' Secretary General Message and the Local Agents of Peace Awards will be presented, followed by a supper.
Editor's note: The 2023 St John's Cathedral International Day of Peace commemorations (including the Brisbane Peace Lecture and the Celebrating Local Agents of Peace Awards) will commence at 6.30pm, with supper commencing at 7.30pm. This is a free community event and tickets are now available. The event can also be viewed live on the St John's Cathedral Brisbane YouTube channel.
Jump to next article