The Defenders
"There's a lot to admire in The Defenders — in terms of its technical craft, efficient handling of narrative and broader message about people power and challenging the status quo — and it should be an essential part of any curriculum aimed at teaching people about social justice campaigning," says Ben Rogers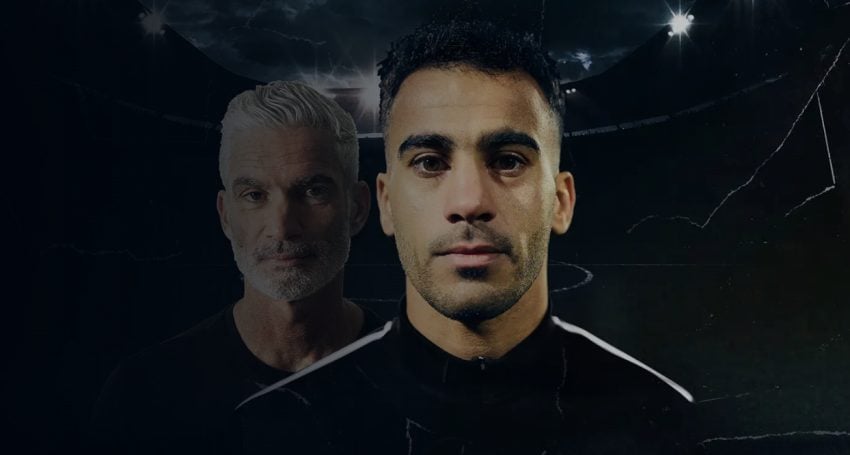 You've probably heard the axiom at some point in your life that football (or "soccer" depending on where you stand in the nomenclature battle over round versus egg-shaped balls) is the "beautiful game". Whether you're watching it live or on the TV, at its best, there's truth to that.
It can be gladiatorial one moment and balletic the next, all in the same passage of play; dazzlingly acrobatic when a goalkeeper makes a diving save between the goalposts and a hypnotising exercise in geometry and physics when a smart team seamlessly passes their way out of trouble and exploits space on the pitch. There's a reason why the world tends to get swept up in the hype of the World Cup every four years and why football, for great swathes of Europe and Latin America, is a religion.
For all its on-pitch "beauty", football sometimes has a tremendous ugliness in its off-pitch activity, which has received significant coverage in the global media over the decades, including football association officials' corruption; modern-day slavery suffered by workers  leading up to the recent 2022 World Cup; the obscene amounts of money that trades hands around player salaries and club transfers; deadly hooliganism; and, the list goes on.
The new documentary The Defenders puts the floodlights squarely on the uglier side of the game. The documentary recounts the 2018-2019 diplomatic crisis involving refugee footballer Hakeem al-Araibi and the tussle between the Bahraini authorities, the Thai government and Australian human rights campaigners to save him from extradition to Bahrain where he faced further torture and imprisonment and possible execution.
A professional footballer playing in Victoria's lower leagues, al-Araibi had played on Bahrain's national football team as a teen. His blossoming career was derailed by the 2011 Arab Spring uprising after he was wrongly targeted by Bahrain's regime as a suspected protestor. Despite other footballers participating in protests, there was no evidence al-Araibi was involved in the political chaos, but that didn't stop him from being detained and tortured. After fleeing Bahrain and seeking asylum in Australia, he was tried in absentia by the Bahraini courts and sentenced to a decade in prison.
While honeymooning in Thailand during a break from his club football in Australia, al-Araibi was wrongly arrested. Bahrain had issued an Interpol "red notice" to the Thai government with the view to extradite him. The "red notice" itself was invalid, but due to bungling by the Australian Government's home affairs department al-Araibi had a frightening few months in a Thai prison facing extradition to Bahrain to face any number of horrors suffered by political dissidents.
Slick and expertly paced, The Defenders plays like a race-against-the-clock thriller as the days count down with al-Araibi facing extradition while a massive campaign, spearheaded by former Socceroo captain and media personality Craig Foster, launches to right the wrong.
As Foster brings together more human rights advocates and social media users to spread the word via the #SaveHakeem campaign, the film delves deeper into the murky business and politics of FIFA, football's world governing body, as well as discussing the business of "sportswashing" — the act of using major sporting events to legitimise repressive regimes.
Against this backdrop of huge wealth and huge political power, it's a sobering reminder of how the "beautiful game" has transformed into this ugly beast, which few have the power to stop…but as The Defenders eventually demonstrates in its David versus Goliath narrative, hope is not all lost when good people unite and challenge the status quo.
There's some important lessons here for social justice campaigners and, credit to the film, there's an honesty here about the realities of gaining public traction for a campaign like #SaveHakeem in the Australian context. Foster admits that because al-Araibi is Muslim and a former refugee, getting his plight to resonate with the Australian public was challenging. So Australia's near-religious worshiping of sport was leveraged to help advocate for Hakeem's case.
The film also clearly lays out just how vital the role of social media is to get any kind of serious momentum behind your cause in the 21st century. Only via Twitter (now named "X"), could the message spread so effectively, netting big football names (such as Didier Drogba, Jamie Vardy, Gary Lineker and Samantha Kerr) to tweet their support. Additionally, you could make a good case that without the Twitter campaign by Thai citizens to pressure their government to free al-Araibi, things could have turned out very differently.
It's beyond the film's remit, but given how clearly the film demonstrates Twitter's importance in the campaign to free al-Araibi, it's worth reflecting on just how much socio-political power rests in the hands of Twitter (now X) owner Elon Musk, and whether social justice campaigners could achieve the same viral reach and impact if they deactivate their Twitter accounts.
Some folk might raise an eyebrow when the film turns to condemning "sportswashing" given the support Prime Video (Amazon corporation's streaming platform) gave to the production, as well as the fact that it's streaming exclusively on Amazon's Prime Video network. Amazon's treatment of workers has come under scrutiny, so you have to wonder whether supporting social justice documentaries like this forms part of a broader PR strategy for the corporate behemoth.
There's a lot to admire in The Defenders — in terms of its technical craft, efficient handling of narrative and broader message about people power and challenging the status quo — and it should be an essential part of any curriculum aimed at teaching people about social justice campaigning.
There's a glut of football-related documentaries on streaming services right now — once the end credits rolled on this one, Prime Video helpfully suggested I check out their That Peter Crouch Film documentary) — and with World Cup fever down under thanks to the FIFA Women's World Cup, there's a lot for football fans to enjoy on their TVs.
The Defenders is a worthy reminder, however, that we can enjoy the "beautiful game" for what it is during a match, while ensuring what happens off-field resembles the best of what occurs on-field.
The Defenders, rated M and directed by Matthew Bate, is currently streaming on Prime Video.
Jump to next article