Sunday Devotion: 20 January 2019, Second Sunday after Epiphany
They have no wine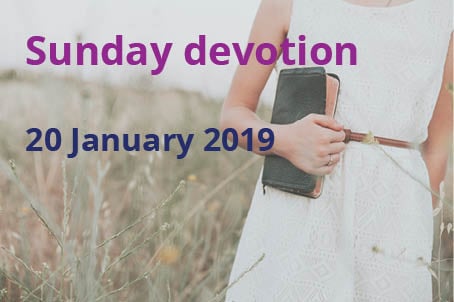 Main readings: Isaiah 62.1-5; Ps 36.5-10; 1 Corinthians 12.1-11; John 2.1-11
Supplementary readings: Ps 121; Luke 4.31-41; 1 Samuel 20.1-7, 24-42; Ps 47; Galatians 2.1-10
"They have no wine." (John 2.3)
I once heard a story of a wedding where the young couple were dancers. The curate thought of inviting the couple to dance at the conclusion of the ceremony, right there in the Chapel of the Blessed Sacrament. The dance would be a symbol of the joy of the lovers' union, but the senior priest called his curate to task, wondering how he could allow the couple to dance "in God's house, in front of Jesus!"The curate responded, "What about the wedding at Cana? Surely there was dancing there?" The priest shot back, "But they didn't have the Blessed Sacrament at the wedding in Cana, did they?"
Sometimes we can know where to find life in the sacraments of the Church, but miss the presence of God that is right in front of us.
As weddings point to the joyful mystery where two become one and co-create life, so too the union between God and humanity gives birth to new life by the Spirit. The jars of water were at that wedding in Cana to ritually wash the body on the outside, but the wine it became celebrates inner transformation and the joyful communion that is possible because the human and Divine are married together in Jesus the Christ. This union means that life has broken out, filling the earth with the glory of God.
So bring out the wine. It is time for the people to celebrate.
Jump to next article