Q&A with Myrna Wakeling OAM, recognised at the 2019 Australia Day Awards for service to the community
Meet the inspiring Myrna Wakeling OAM, Priest's Warden and Liturgical Assistant at St Hugh's in Inala, who recently received an OAM at the Australia Day Awards, and find out which other ACSQ Anglicans were also recognised with OAMs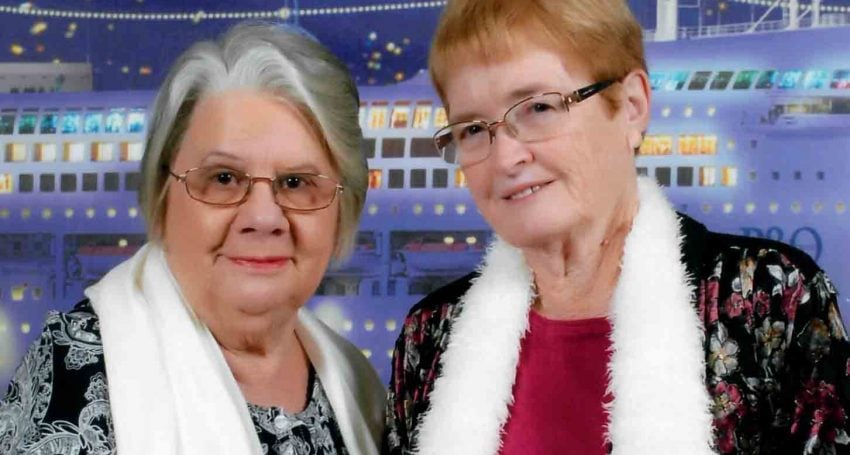 Story Timeline
People across our Diocese recognised in the Australia Day Awards
The Anglican Church Southern Queensland congratulates the following local Anglicans who were recognised with a Medal of the Order of Australia at the 2019 Australia Day Awards:
Ms Myrna Wakeling, Forest Lake, for service to the community
Mrs Elaine Stewart, Warwick, for service to the community
Lieutenant Colonel David Phillips (Retd), Coolangatta, for service to veterans and their families
Mr Barry Kratzke, Camp Hill, for service to the performing arts
Mr Graham Hyde, Auchenflower, for service to medical administration
Mr Raymond Steward, Stafford Heights, for service to the community
If you know of other Anglicans living in the Anglican Church Southern Queensland who received recognition at the recent Australia Day Awards, please contact anglican focus.
Ms Myrna Wakeling OAM is a retired nurse who was recently awarded a Medal of the Order of Australia in the 2019 Australia Day Awards for service to the community, including to the Anglican Church and the Lung Foundation. She is a parishioner of St Hugh's, Inala where she is a Priest's Warden, a Liturgical Assistant and Coordinator of Careforce.
How long have you been involved in the Anglican Church and in what roles?
Since I was a child. I went to church with my family at St Thomas' Church, Toowong. I also went to the small Holy Spirit West Toowong Church, which was a sister church of St Thomas', where I taught Sunday School for five years before studying nursing. It was a wonderful family church. I have held a number of roles in the Anglican Church, including being on Parish Council and District Warden at Forest Lake Church. I have been a Church Warden at St Hugh's, Inala since 2008.
What is the name of your current role and what does your role involve?
I am currently Priest's Warden at St Hugh's. I assist The Rev'd Carol Palmer with her work within the parish, as well as assisting in the parish office. I have also been a Liturgical Assistant since 1998 and in this role I assist the priest with Holy Communion and support her at funerals. I also coordinate the Parish Emergency Relief Program, 'Careforce', which helps people with financial and food assistance and other support. St Hugh's is very community focused.
What have been the highlights of your roles so far?
Helping to spiritually care for our Parish Administrator Mervyn McCoombes after his major surgery three years ago, which left him unable to speak, has been a privilege.
What are your plans and goals for the next few years?
To be supportive to our priest and to our parish families, especially those from other cultural backgrounds so they feel nourished and welcome.
You were recently awarded an OAM on Australia Day for service to the community. Where were you and how did you feel when you were notified that you were to receive this honour?
I received a letter in the mail from the Governor of Australia to say that I had received an OAM for my work with the Church and the Lung Foundation of Australia. I was surprised and elated to receive this honour, as I never expected to receive such a recognition like this. I received the letter in December, but I was not allowed to tell anyone until it was announced on Australia Day. I will be going to Government House in Brisbane in a few months to receive the medal.
Why is it important for us as Christians to serve the broader community?
Our Lord put out His hand out to people and said 'come unto me' and so we do the same so people hopefully feel welcome to come to us.
Can you tell us a little about your faith journey?
My faith has always been there. I have always attended church and since I was young, my faith has grown. There have been dark times in my faith, but a now retired priest named The Rev'd Colin Cussen was always there to inspire and guide me.
My nursing career tied in with my faith journey because my strong faith helped me care for people. I loved nursing, but had to give it up due to illness. My nursing career led to my volunteer work with the Lung Foundation, who awarded me a Lifetime Achievement Award in 2016 after 22 years as a volunteer.
What is your favourite scripture and why?
John 8.12: "Again Jesus spoke to them, saying, "I am the light of the world. Whoever follows me will never walk in darkness but will have the light of life." There have been dark times in my faith and I have always known that if I look to the Lord, He will be my light.
What person of faith inspires you the most and why?
My grandfather, Percy Falcke, because he was always willing to listen to me and encourage me, and it was he who encouraged me to pursue nursing.
What are the challenges currently faced by the Church and what can be done to overcome these?
The Church needs to listen more to the lay people.
What do you do in your free time to recharge and relax?
I don't have much free time because I am at church nearly every day of the week assisting in the office. I live in a small retirement village and I enjoy dinners and outings with my retirement village friends.
What is your favourite book and why?
Little Women by Louisa May Alcott because the way the characters lived their lives has always inspired me and is still relevant for how we live today.
Where have you travelled to?
I did midwifery in Adelaide, which I really enjoyed. I have also been to Hong Kong and New Zealand, but I love Australia.
Jump to next article