Be a messenger of joy
When anglican focus asked Belinda Macarthur from PMC who would be the ideal person to write a reflection about being a 'messenger of joy' for the #AprilAngel campaign, Belinda suggested The Ven. Valerie Hoare, and this is why…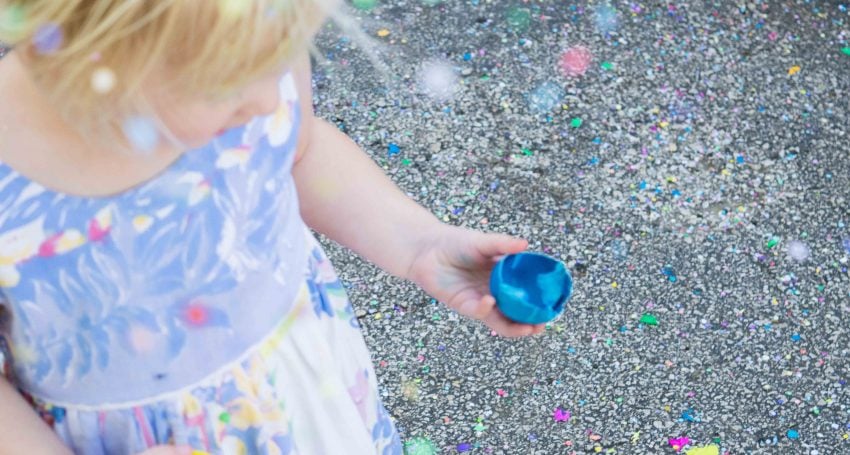 "You've just got to go and see it. It's the absolute bestest place in the whole world."
She was about five years old, and we were walking the Main Track at Carnarvon Gorge and she had just come out of the Moss Garden – a place where drops of crystal-clear water drip from the sandstone walls bringing life support to a living tapestry of mosses and ferns. Her enthusiasm was contagious. I responded to her joy, made the detour and found her to be absolutely right. I'd call it a 'thin place' – a place of holy mysticism where living water flows. My soul sang and I, in turn, have become a messenger of joy.
Don't you now want to go there, too?
That memory came flooding back after our last Mainly Music session for this term. I'd used some of the plastic Resurrection Eggs from the set of a dozen put out by Family Life. It's an engaging way to walk children through the events of Holy Week. We had started with the egg containing the donkey and now we were onto the last egg – the empty egg signifying the empty tomb. I invited one of the engaging wee poppets to open the egg.
"Oh my, the egg is empty," I said. "Jesus isn't in the tomb."
And the young one flung her arms open with astonishment, turned herself around, looking up, looking down and side to side and she said "but he must be somewhere!"
She 'got' the message of joy immediately. Kids seem to, and their joy is contagious – they pass it on.
The whole group of us, people of faith and people of no acknowledged faith all nodded, smiled and felt a sense of shared wonder.
He must, indeed, be somewhere.
I am reminded of Jesus inviting us to abide in him as he abides in us (John 15.4), and then telling us that he has told us these things so that his joy may be in us, and that our joy may be complete (John 15.11).
The USA poet Mary Oliver has some wise words giving 'Instructions for living a life' in her longer poem 'Sometimes'. They speak to our call to be messengers of God. She writes:
"Pay attention
Be astonished
Tell about it."
Brighten someone's day today – be a messenger sharing the joy of life in the freedom of God's love, as we move towards Heaven's reality being here on earth.
The Poem 'Sometimes' is from Red Bird by Mary Oliver. Published by Beacon Press, 2008.
Jump to next article