Sunday Devotion: 12 May 2019, Fourth Sunday of Easter
The valley of the shadow of death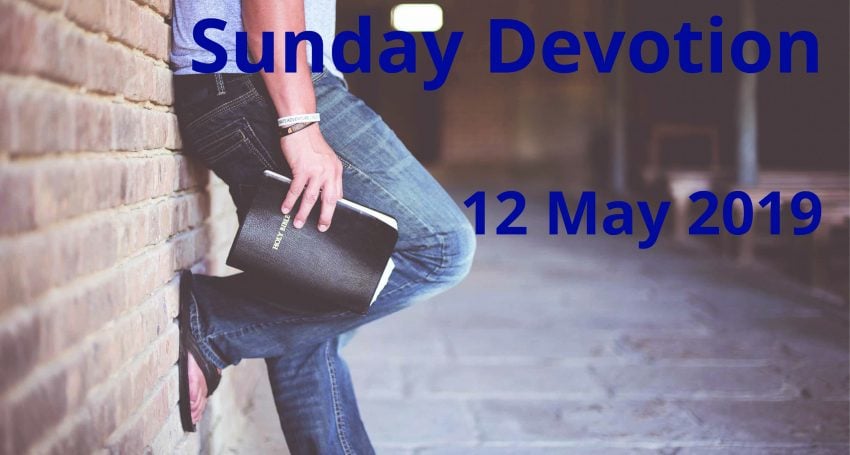 Main readings:  Acts 9.36-43; Ps 23; Revelation 7.9-17; John 10.22-30
Supplementary readings: Ps 95; John 11.14-27; Revelation 2.12-19 (20-24), 25-29; Ps 113; Acts 10.1-7, 23-28
"I give them eternal life, and they will never perish." (John 10.28)
My earliest memory of going into church as a little boy was being told by the grownups to be quiet. I was annoyed by this, as I thought it was boring. I had no idea that this might be a way to reverence the Holy One.
Carl Jung said that it was only in silence that he could recover his balance and go on with his work.  Words tired him beyond measure. However, for many of us, silence is something we fear. Is this because it reminds us of death, as reflected in such idioms as 'deadly silence' and 'silent as the tomb'? The truth revealed in all four main readings today is that we have no need to fear death. John records Jesus saying, "I give them eternal life, and they will never perish."
None of this makes any sense if we have the myopic view that what you see is all that you get. In this narrow and literal worldview, birth to death is nothing but a frantic fear-filled race to meaninglessness. However, we are spiritual beings, enjoying a short but beautiful bodily experience, with the hope of eternity.
The communion of saints knows this as they worship with us time immemorial. We are invited to join them.
Jump to next article